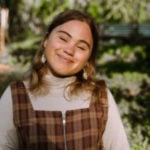 Located on the beautiful Cassowary Coast, Mission Beach is a hidden gem for lovers of the great outdoors. Here's our top tips on how to spend a day or two in paradise.
1. Cool down at the best swimming spots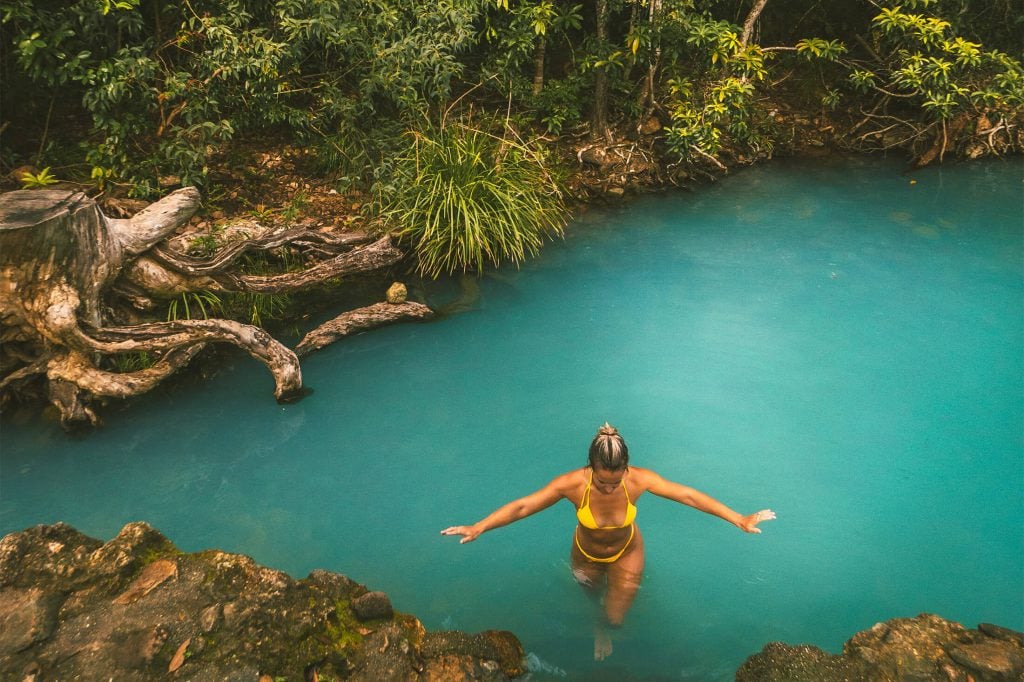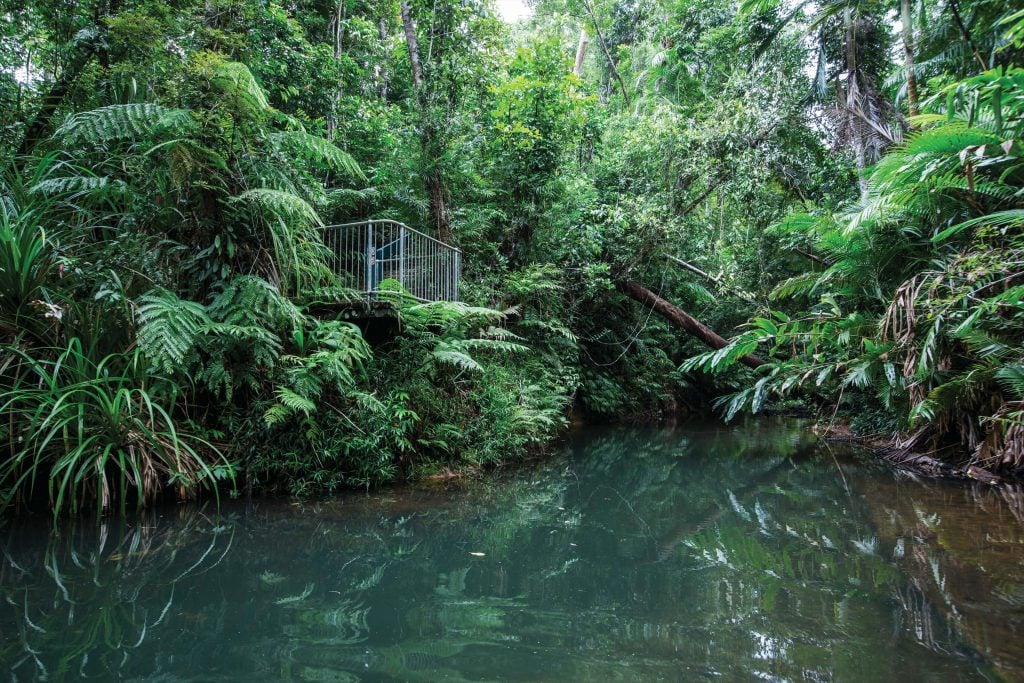 If there's one thing that makes Far North Queensland locals burst with pride, it's their collection of freshwater swimming gems. These pristine havens are a godsend for both sticky visitors and sweaty locals during the jellyfish-infested half of the year.
Make sure to pay a visit to the legendary Cardwell Spa Pools (but mind you, skip it if it's been pouring cats and dogs lately… and likewise, if it's been bone-dry for an eternity). And let's not forget about Licuala, Lacey's Creek, and the fabulous Nyleeta—these spots deserve a spot on your must-visit list too. So grab your towel, pack your sunscreen, and get ready to dive into the refreshing wonders of Far North Queensland's natural swimming sanctuaries!
2. Wine and dine with the locals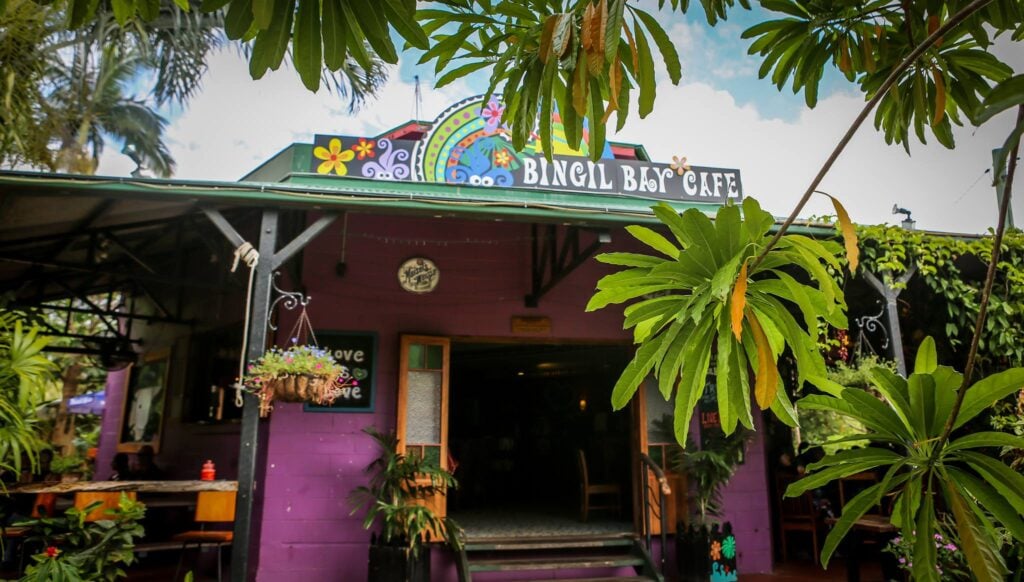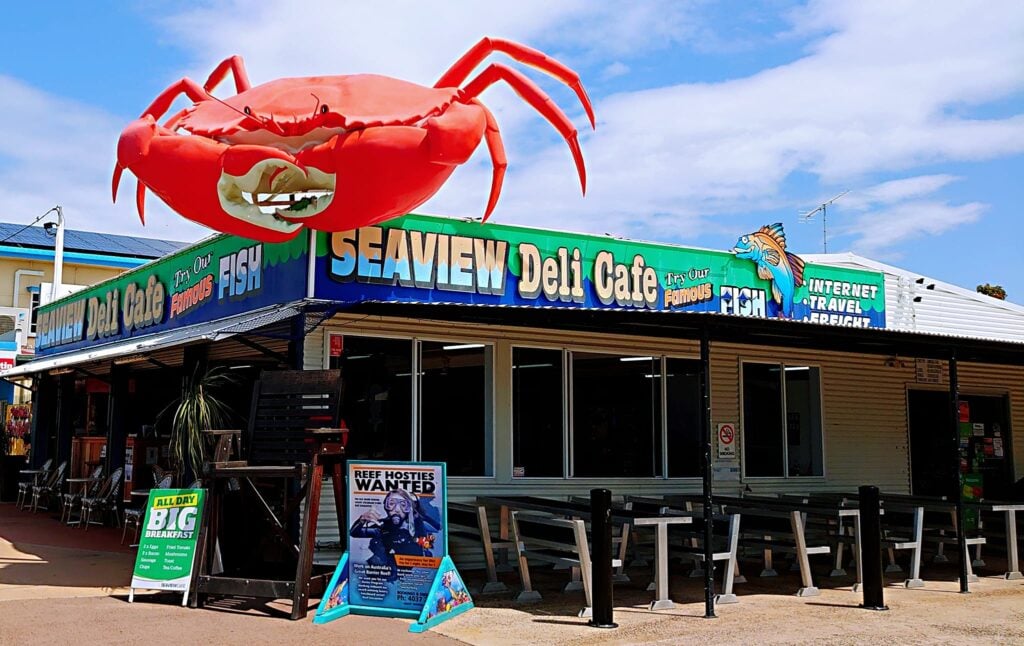 Make a beeline for the quirkiest cafe on the Cassowary Coast. Fringed by palm trees and painted purple, the Bingil Bay Cafe is a locally-owned gem that'll satisfy your tummy and tantalise your taste buds. Rub shoulders with the locals in their sunshine-filled garden, and tuck into a bite to eat while listening to live music.
Owned by the local Gallagher family, the Pocket is home to an array of scrumptious local produce, serving toasties and coffees to boot. Perched on a picturesque plot of land overlooking the mountains, you'll love unwinding here with a coffee in hand whether the sun is shining or not.  
If you're a fan of crab, you can't miss Cardwell. Home to mudflats that make the area perfect for crabbing, the sweet, sweet meat puts on a show in this tiny seaside town just south of Mission Beach. Looking for the best crab sandwich in town? We recommend the Seaview Deli Cafe. Yum! 
3. Check out the Monster Markets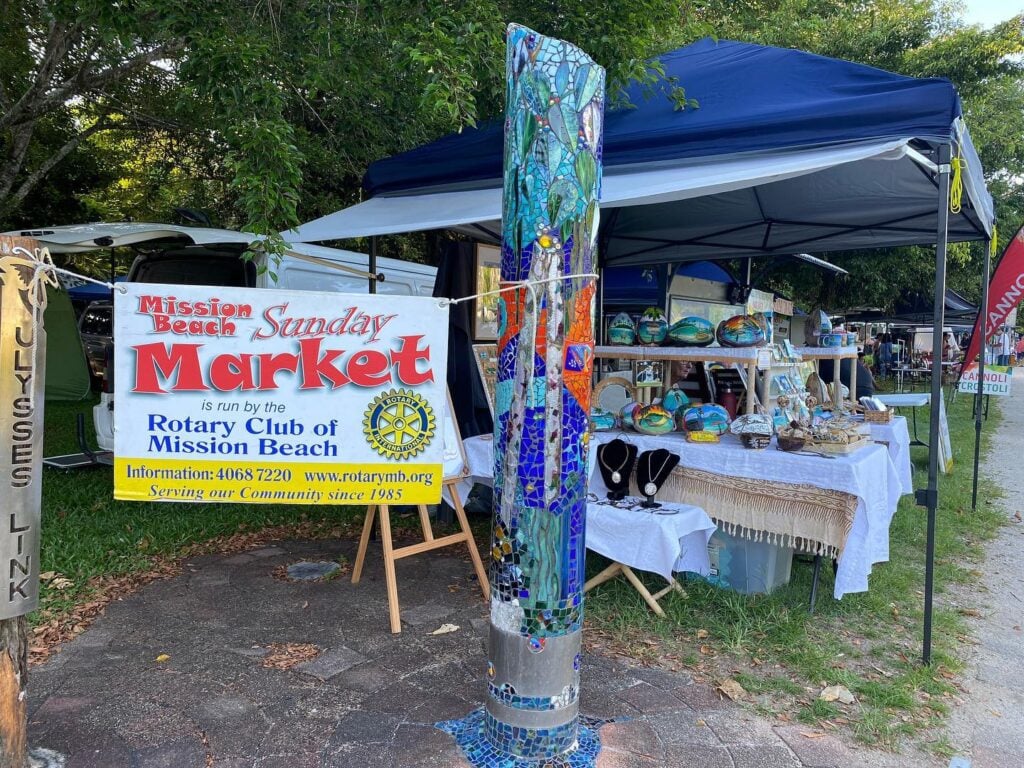 Mark your calendars, because every first and third Sunday of the month, Mission Beach transforms into a vibrant hub of stallholders and brunch enthusiasts for the Monster Markets. Immerse yourself in the eclectic markets, casually strolling with a mouthwatering bite in hand. And don't forget to load up on local produce sourced straight from the bountiful Atherton Tablelands. Positioned right on the shoreline, this is the ultimate recipe for a laid-back Sunday morning in town. Prepare to indulge in a delightful blend of seaside ambience and culinary adventures!
4. Go Island hopping!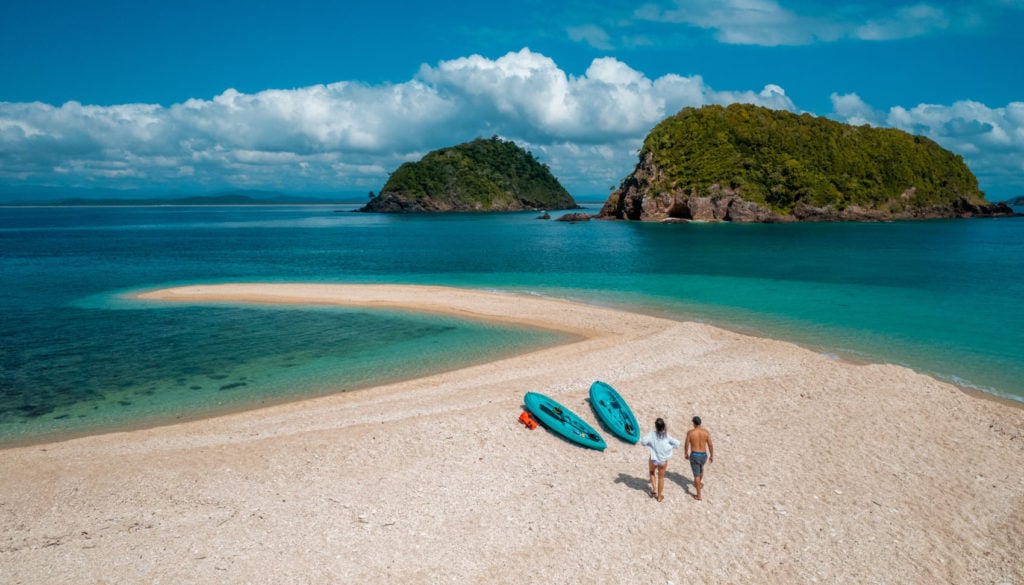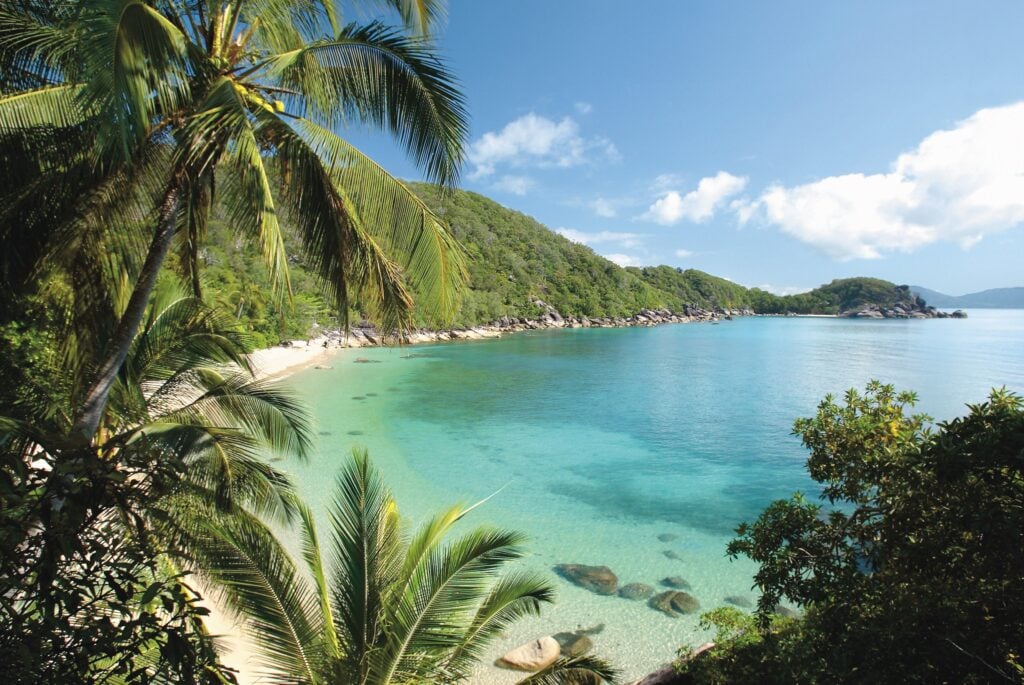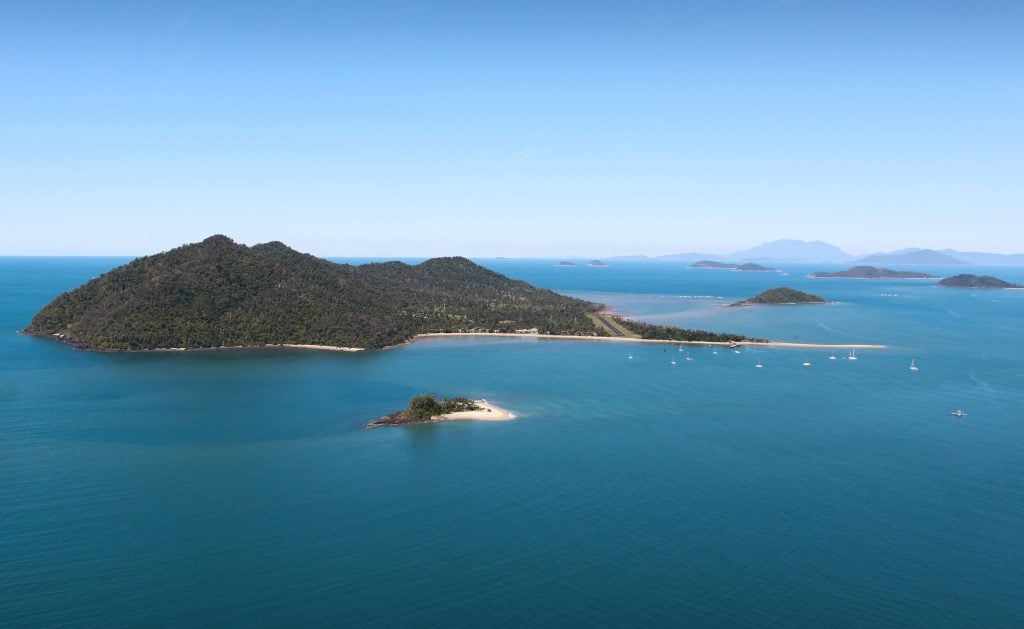 Attention all ocean enthusiasts! If you're seeking the ultimate island-hopping adventure, look no further than the tropical paradise of the Great Barrier Reef. Prepare for a jaw-dropping experience with Great Barrier Reef Safaris as you embark on a journey to visit the stunning Dunk Island, Bedarra Island, and the captivating Family Islands. Brace yourself for guided snorkeling escapades on mesmerizing fringing reefs, laid-back catch and release fishing sessions, and the chance to wander along breathtaking beaches. Get ready to dive into a world of aquatic wonders and coastal exploration like never before!
5. Lace up your runners and check out the walking tracks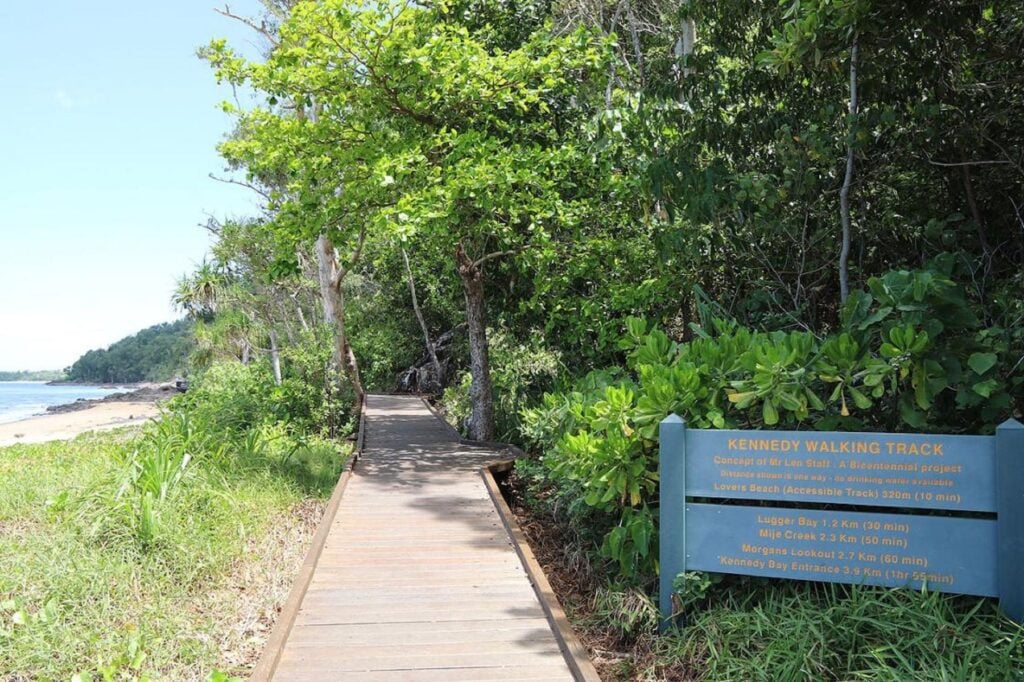 Prepare for a heart-pumping adventure amidst the ancient wonderland known as Mission Beach and its surroundings. Lace up those hiking boots and explore the captivating walking tracks that await! Kick off your day with a trek up Bicton Hill, where you'll be treated to a jaw-dropping view of the sparkling ocean.
And fear not, fellow adventurers with little ones in tow! The Ulysses Walking Track in North Mission and the Kennedy Track in South Mission are tailor-made for family fun, complete with fascinating nuggets of knowledge along the way. Get ready to embark on a journey that combines breathtaking vistas, exhilarating hikes, and a dash of educational enlightenment!
6. Spot some cassowaries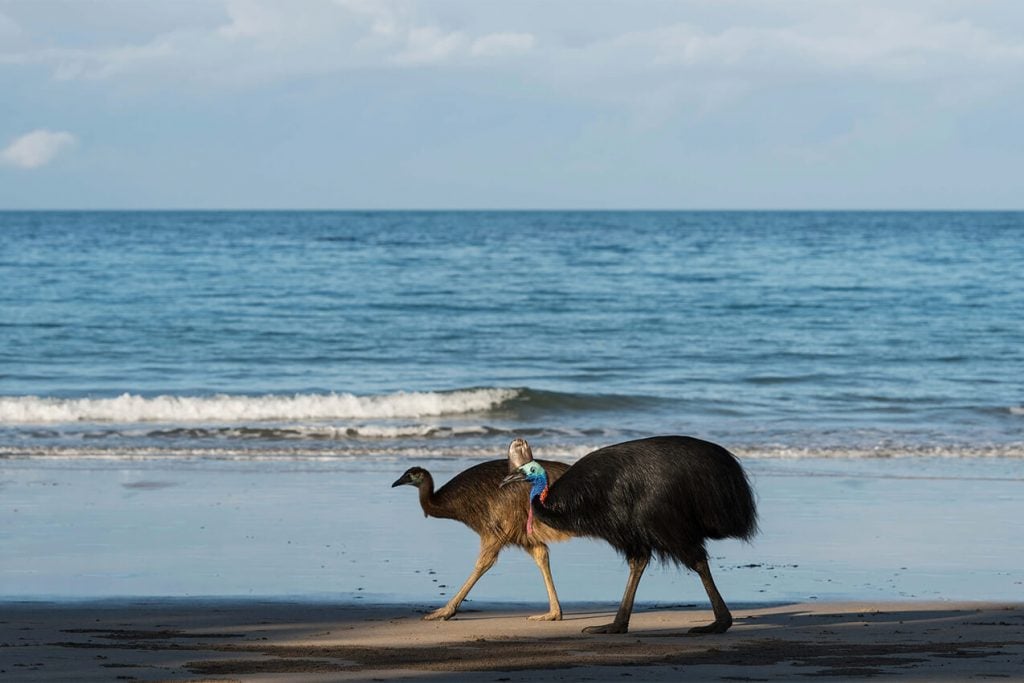 Home to one of the most incredible ancient animals in Australia, the Cassowary Coast is the only place you'll spot a cassowary in the country. Although they're famous for hiding from tourists, why not try your luck and spend a day scouting one out?
Your best bet is to ask a local for tips. Can't find a local or ready to do it DIY? Head to Etty Bay or the South Mission dump (we're not kidding) and stay as quiet as you can. They're mystical, peaceful creatures, but they can also be dangerous if disturbed – so make sure to keep your distance and admire from afar. And never feed a cassowary – this endangers them! 
7. Learn about cacao at Charley's Chocolate Factory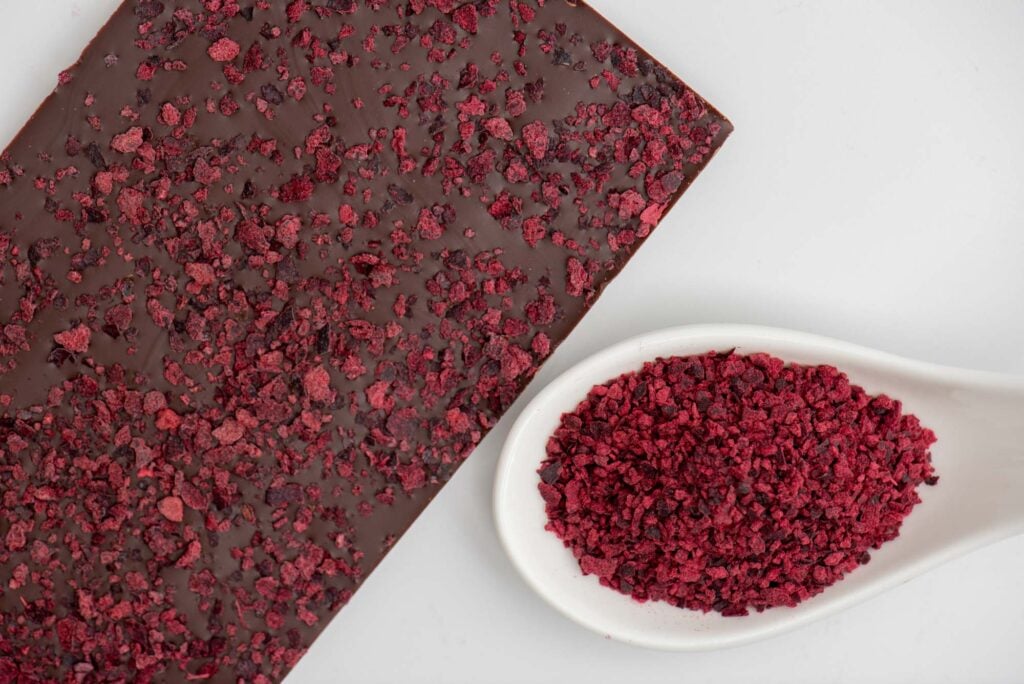 Alright, chocolate enthusiasts, listen up! Sure, you've devoured your fair share of cocoa goodness, but have you ever wondered where the magic really happens? Prepare to immerse yourself in the chocolatey wonderland of Charley's Chocolate Factory, nestled in the heart of the tropics. Brace yourself for an enlightening journey as you witness the entire process from humble bean to delectable block. This farm-to-table adventure will have you drooling in anticipation, and if luck is on your side, you might even score a delightful free tasting along the way! Get ready to indulge your taste buds while unraveling the secrets of everyone's favorite treat. It's a chocolate lover's dream come true!
8. Go white water rafting!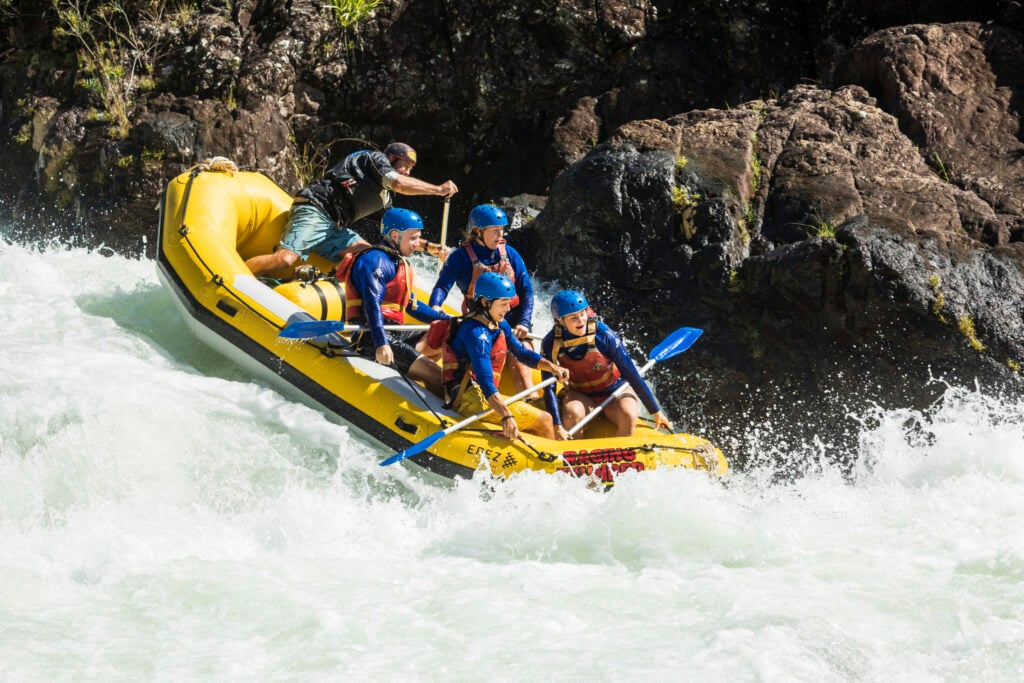 Up for a world-class adventure while you're in the tropics? Don't miss one of the world's most epic white water rafting experiences in Tully. Just 25 minutes inland from Mission Beach, the Tully River is home to raging rapids and crystal-clear waters galore. Allow around 12 hours for this full-day eco extravaganza from Raging Thunder. They offer two identical Tully River itineraries, except for the departure times. Choose your preferred slot and brace yourself for an unforgettable experience! Be warned – this isn't for the faint hearted! 
9. Rent your own tinny and cast a line!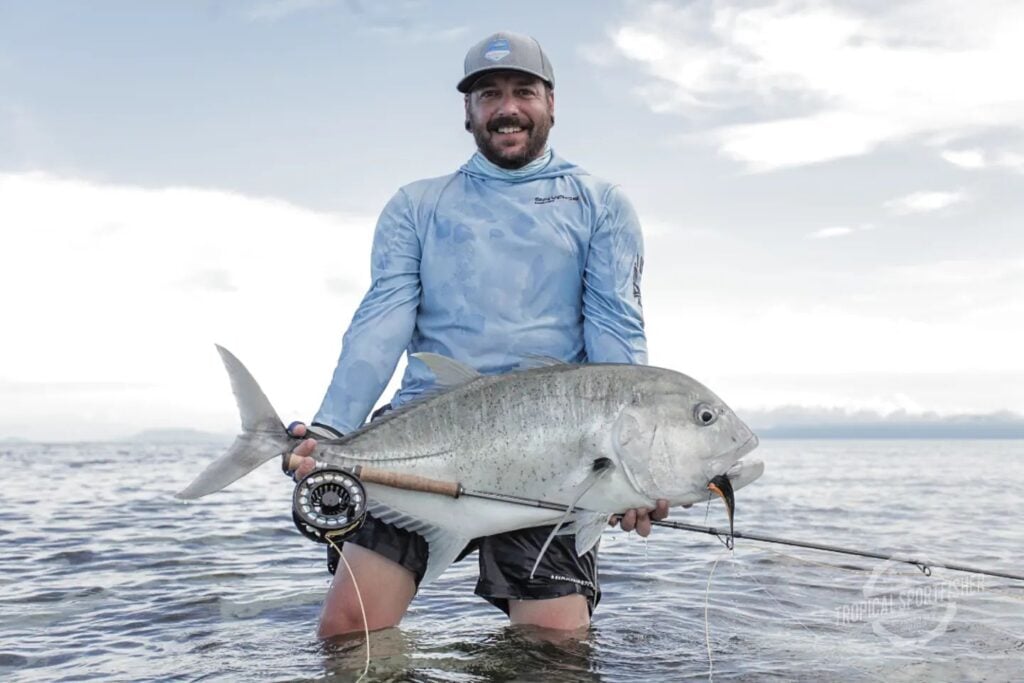 Embrace the local vibes and kickstart your day with a leisurely fishing session from your own trusty boat. Thanks to Budget Boat Hire, there's no need to worry about licenses or red tape. You're granted the freedom to conquer the pristine aquamarine waters hassle-free!
Looking to outsource your fishing trip logistics? Look no further than Tropical Sportfisher! Why bother with the nitty-gritty details when you can have the experts handle it all?  With Tropical Sportfisher, you can sit back, relax, and let them do the heavy lifting. From planning the perfect itinerary to providing top-notch gear and seasoned guides, they've got your back.
10. Spot the locals off the jetty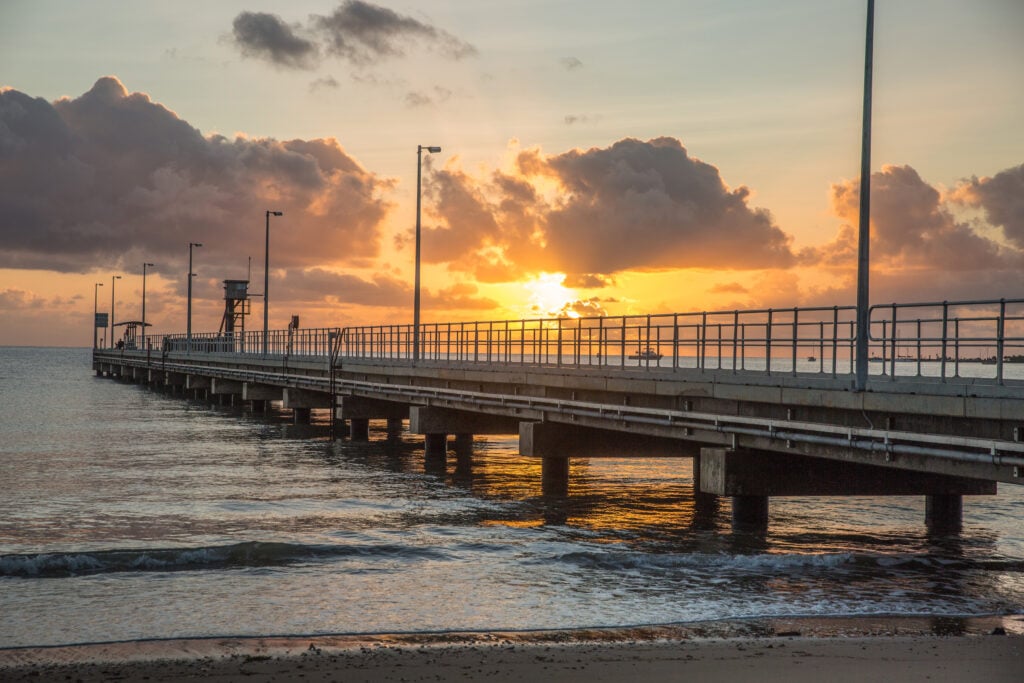 Got lucky with a picture-perfect day in Mission Beach? Head over to Clump Point jetty and set up shop with a couple of comfy chairs. Get ready to indulge in some serious leisure as you spend the day spotting an array of tropical turtles and fish. It's the ultimate lazy day adventure with a side of aquatic entertainment!
Get ready to create memories and experiences that will leave you grinning from ear to ear. Mission Beach is calling, and it's ready to cater to your every fancy in the most extraordinary ways imaginable!