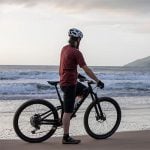 You've come to Tropical North Queensland to ride mountain bikes and where better to start than the highest profile rainforest trail park in the world, Smithfield Mountain Bike Park?
It's time to make it happen – the venue of the 2017 UCI World Cup, lying in the foothills of the Macalister Range just north of Cairns with 60km of world-class trails on offer, is just waiting to show you its dirt-shredding delights.
8am – Choose your weapon
You're in for a workout, so you've packed in a big breakfast before making your way to Discovery Cycles to pick up your wheels. Located just 3km from the park, this family-run bike shop has a range of high-quality Trek hire bikes to suit all of its trails. If you're worried about your fitness or would just like to cruise up Smithfield's climbs without breaking a sweat, make it an E-bike.
8.45am – Onto the trail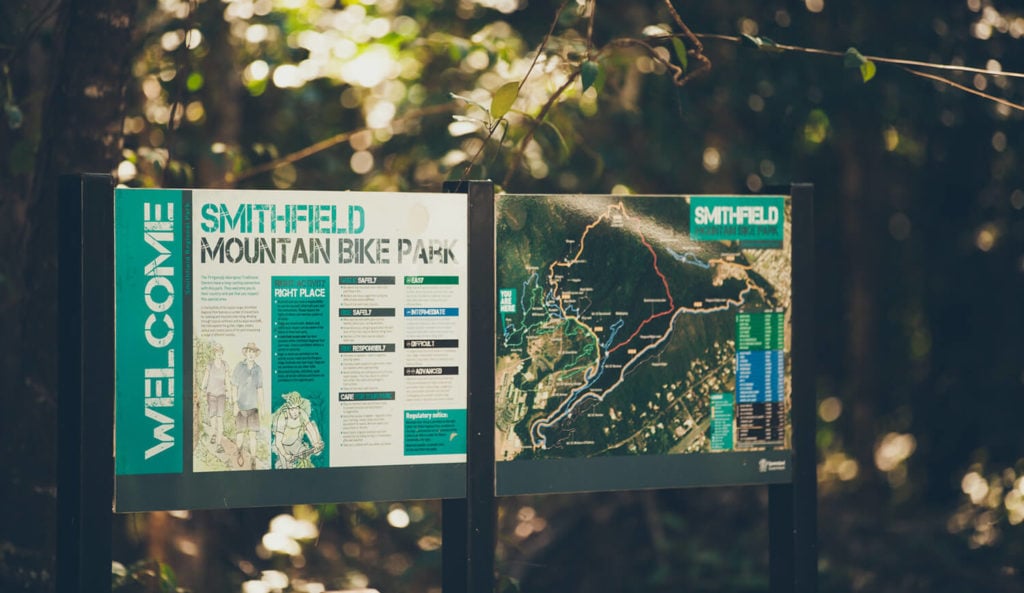 You're at the trailhead on McGregor Rd, so onto the bike and your first trails of the day, Greenfields. These green-rated trails are the perfect warm-up, offering twists, turns, creek crossings and other challenges but staying in the lower reaches of the hills. Jump onto the Echidna Loop, about halfway through, for a fun detour before arriving at the Ring Road – a shared road that runs through the spine of the park, offering access to various trails.
9.45am – Step it up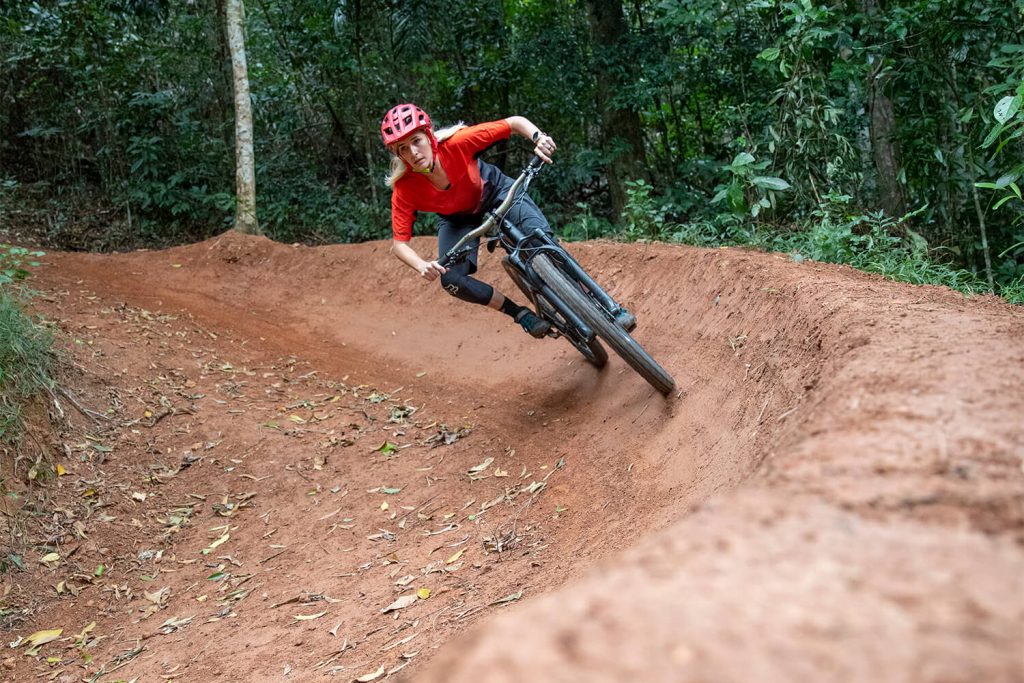 Are you ready for a real buzz? It's time to take the Ring Road onto the Downhill Access Road, another Smithfield shared road that deposits you right onto some of its real thrillers, including the blue-rated Cuss Cuss, MP39 and Stumpies. It's a bit of work to get up this gravel track through the jungle but your reward is coming – the steep drop-offs, roller-coaster descents, huge berms and varied surfaces Smithfield is famous for. When you're done, why not make your way back towards the Downhill Access Road and do it all again?
11.00am – Final flourish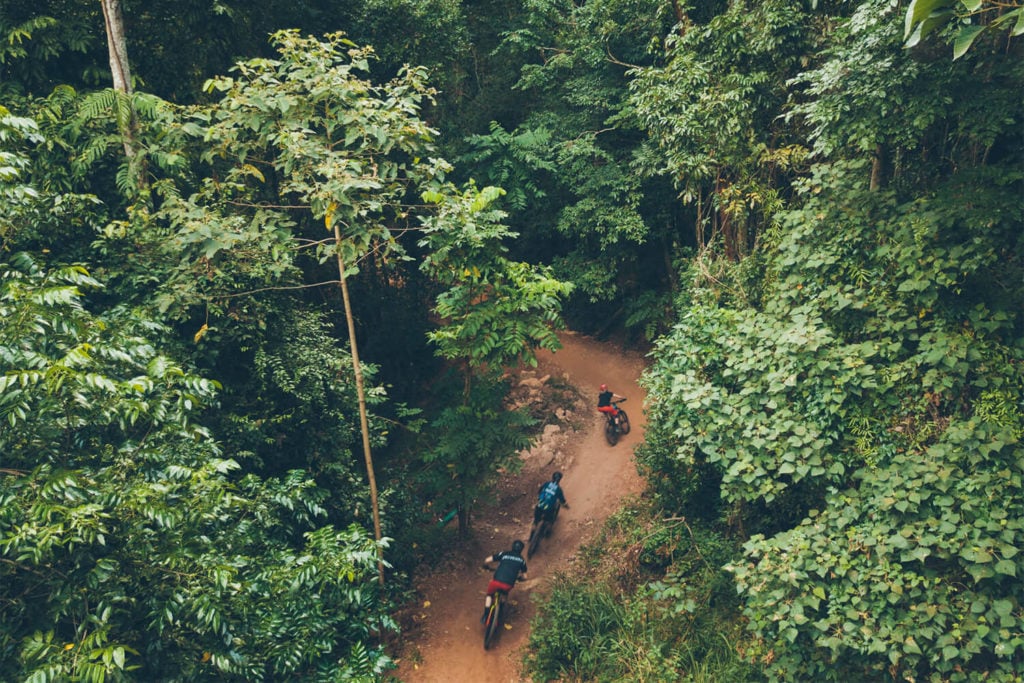 You've only just scratched the surface of what's possible here, so seek out some even more challenging trails. For a real test, take the Downhill Access Road further into the hills onto the black-rated Happies or Nationals DH trail – and hang on. Or take Flat Snake onto the black-rated Black Snake for a grinding technical climb up a jagged ridge and eye-widening blast back down. Or if you've found your limits, head across to the northern side of the park and stay in the blue with a climb up Centipede before bombing down the twists, turns and jumps of Caterpillars.
12.30pm – Reflection, refreshment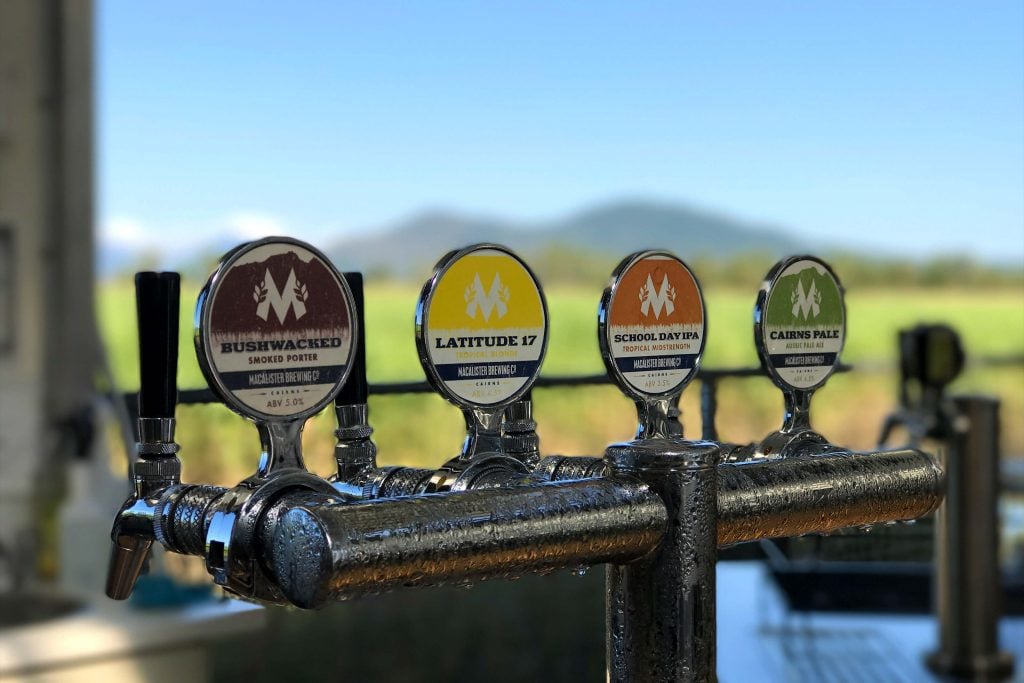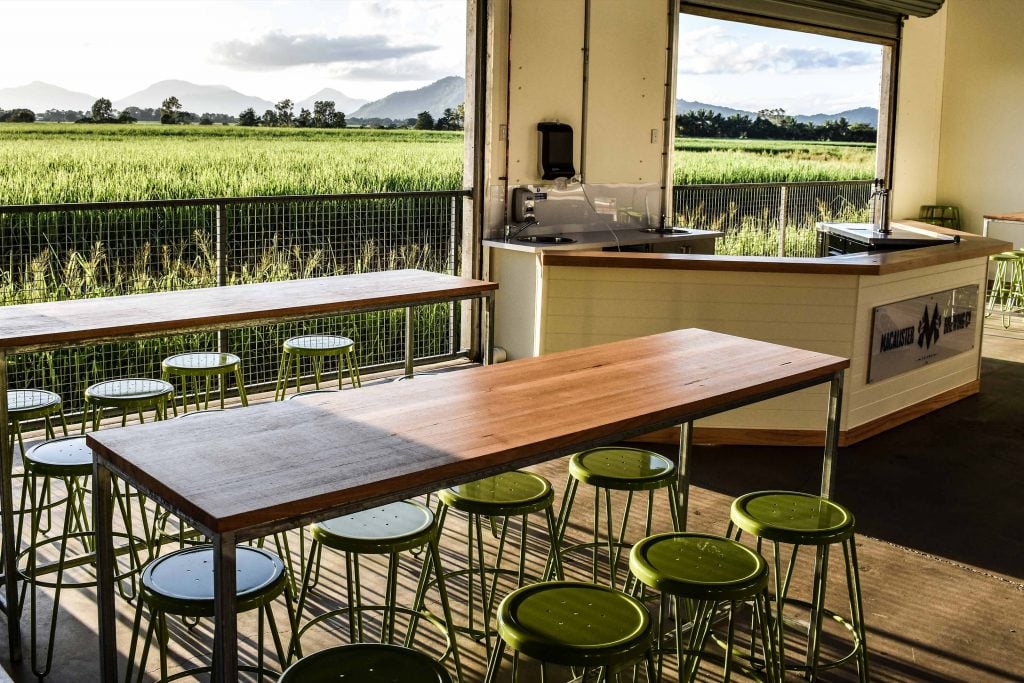 You'll have built up a thirst now, so make the trip to Macalister Brewing Company, just a few minutes from the park. Here you can gaze over cane fields and mountains with a cold one in hand and reflect on your morning's thrills, spills and achievements. Then head for lunch at one of the many restaurants and cafes in the Smithfield area.
1.30pm – Go explore
You've felt the adrenaline, quenched your thirst and fuelled up – what next? If you've still got energy to burn, head to the north side of Smithfield and take on some more trails. If you crave a more serene end to the day, head south to the Skyrail Rainforest Cableway for an awe-inspiring glide above the rainforest, or north to Ellis Beach for lazy afternoon on pristine sands.