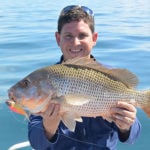 When it comes to fishing the Cairns Net Free Zone there are two target species which stand out – the Mangrove Jack & Barramundi. In a head to head contest it is a hard one to choose which is the best as both fish are awesome to catch & just as good to eat.
For many visiting anglers the barramundi and mangrove jack are the most popular target species of the north Queensland fishing scene. With the Net Free Zone in place there has never been a better time to be chasing a barramundi and mangrove jack in the net free waters of Cairns.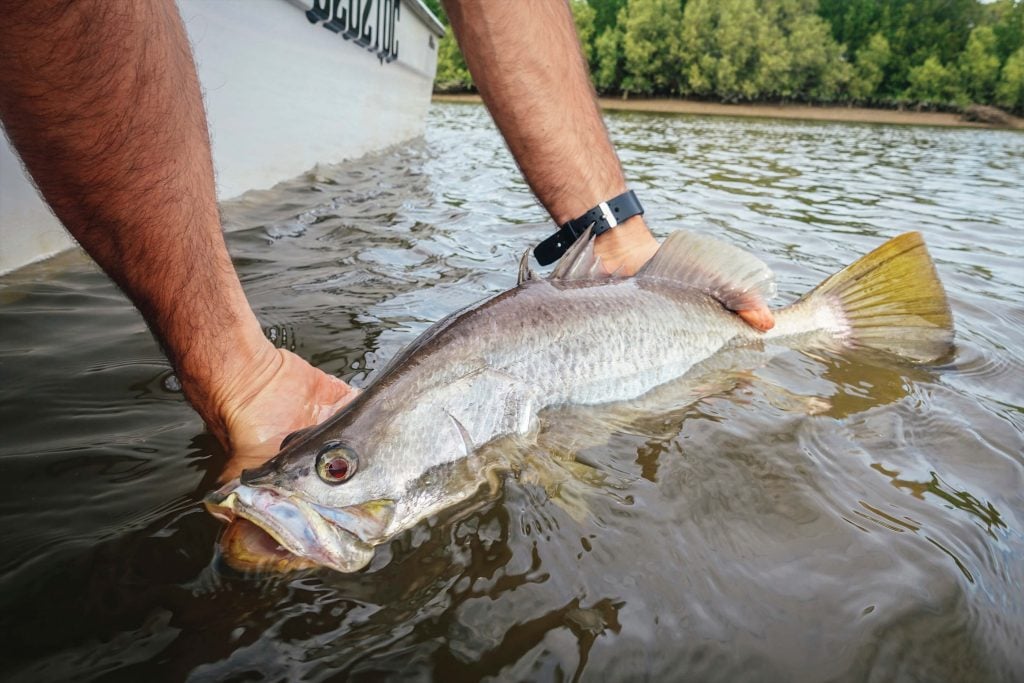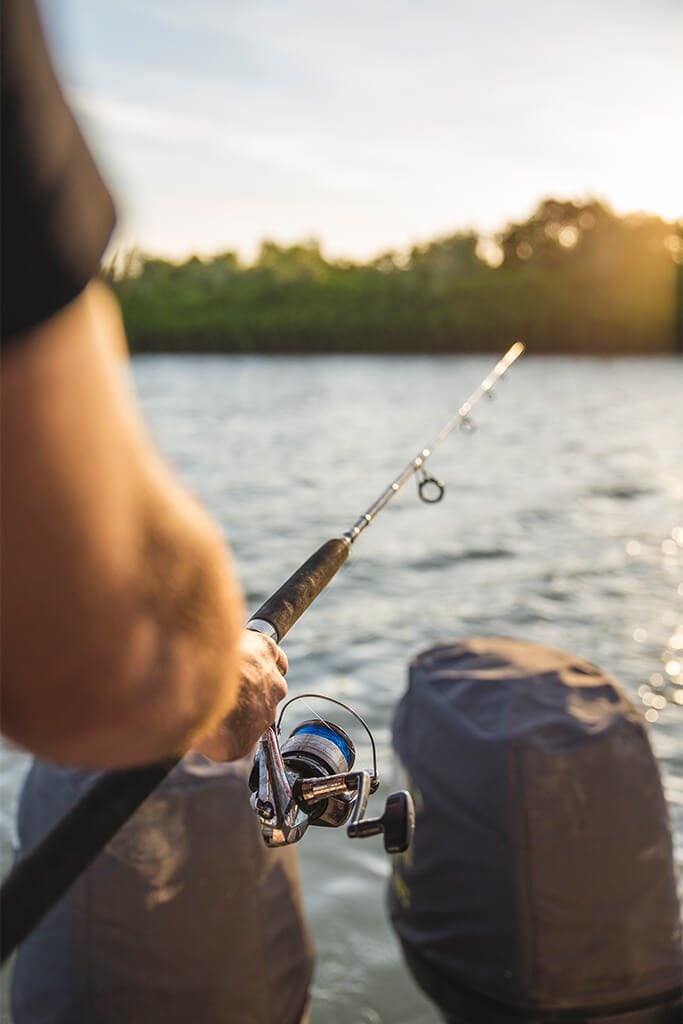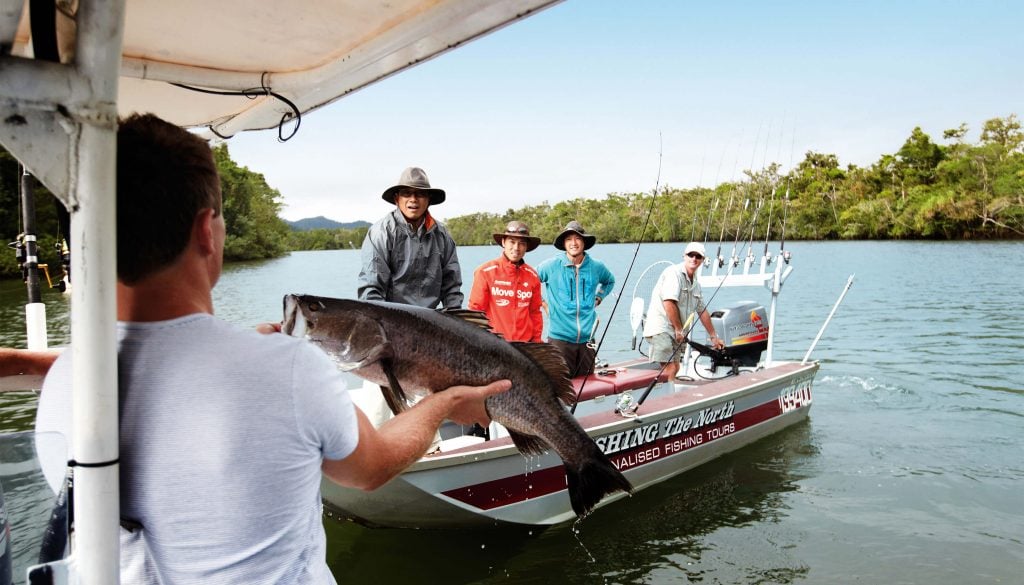 The barramundi is an iconic species and many anglers think you need to travel all the way to the top end to experience amazing barramundi fishing, but the reality is there only a short flight away. Jump on a plane to Cairns and you can catch them in the net free zone saltwater, pristine freshwater, and even impoundments just minutes from the city centre.  You can do it on your own land based, hire a boat or even go on a charter with some of the best guides in the business who can put you onto a metre plus fish of lifetime in both the salt and fresh even on the same day! Fish the rich waters of the Net Free Zone Cairns Inlet then take a trip to Copperlode Dam just 15 minutes from town and you can be tangling with barramundi all day.
Barramundi fishing in Cairns can be as full on or as relaxed as you want in fact. They can be caught lazily sitting on a white sandy pristine beach whilst soaking a bait or two or expertly targeted with lures up one of the many creeks and rivers we have in our great town. So there's a barramundi fishing option for all types of people and families no matter what level of expertise you have.
Whilst catching a barra in Cairns is a must do experience, don't forget our amazing mangrove jacks as well. There is little in the sea more aggressive and downright violently brutal than a 'jack attack' and when compared to the vacuum take of a barramundi. Often enough to almost tear the rod and reel out of your hands it's that single 'jack attack' moment which makes this fish so special and so very addictive.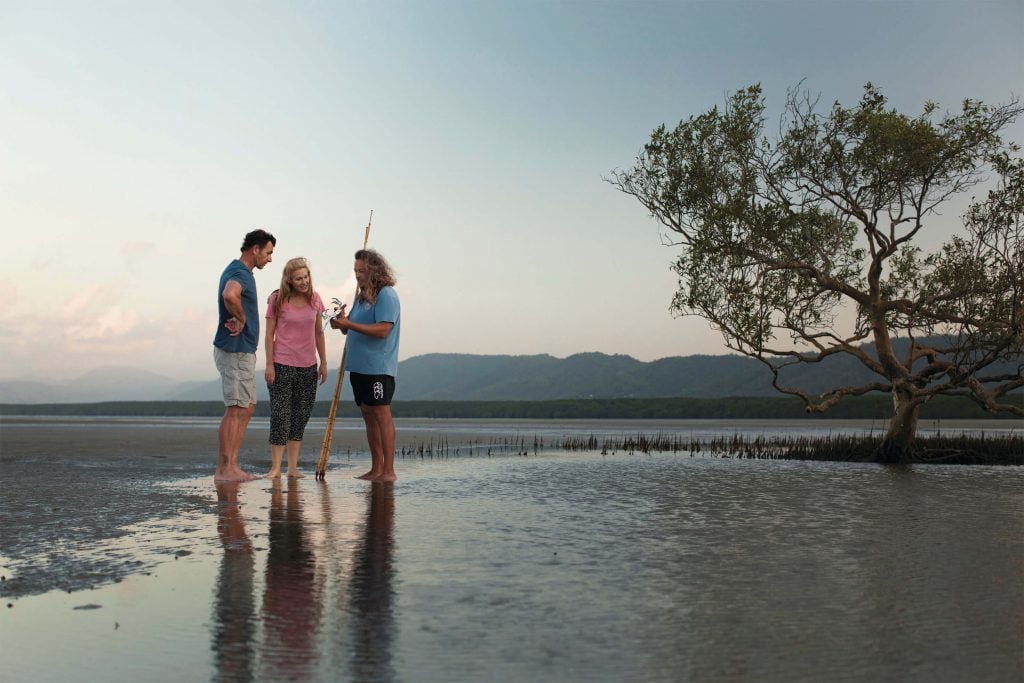 If you are keen on targeting these fish on your trip to Cairns, I would highly recommend starting your journey with a fishing guide. Spending a day on a guided trip can unpack a whole new level of understanding of fishing which could take years to learn on your own. Many of the guides in Cairns are some of the best in the business and have diversified their fishing experiences to more than just wetting a line and are all about improving their clients angling ability whether you are a novice or seasoned angler. So not only do you catch great fish, but you learn how to be a better angler as well.
Whether you want to come to Cairns to catch the mighty barramundi or the hard fighting mangrove jack, there is one thing you need to know- there is no easier place to visit and catch one of these iconic fish. You don't need to travel to the ends of the earth or stay in some isolated camp site in the middle of nowhere to experience world class fishing. In fact, you can simply walk out your hotel door and in minutes be hitting the water and catching your dream barra or jack- what more could you ask for?