A story told through song and dance
Kuranda is a charming destination, known for its kaleidoscope of quirky markets, cool lush rainforest backdrop and relaxed 'laid back' attitude. Hidden within this vibrant village, Kuranda is steeped in rich indigenous history. Song and dance is deeply integrated in Australian Indigenous culture with many ancient traditional dances originating from this region and just waiting to be discovered.
What better way to immerse yourself in the Indigenous culture than, by visiting the Rainforestation Nature Park, where you can find the famous Pamigirri dancers. The Pamagirri Aboriginal Experience combines enthralling dance and storytelling with hands-on didgeridoo demonstrations and traditional hunting techniques. Then round off your experience with a relaxed stroll through the Original Rainforest and Heritage Markets. As you take your time meandering through the stalls, enjoy the fusion of local and international cuisine or pursue the many hand-made wares available for purchase. Visit Jimmy Mounier, the owner of Jimmy's Digies market stall, where you'll be captivated with his strong knowledge on traditional Indigenous history and instruments.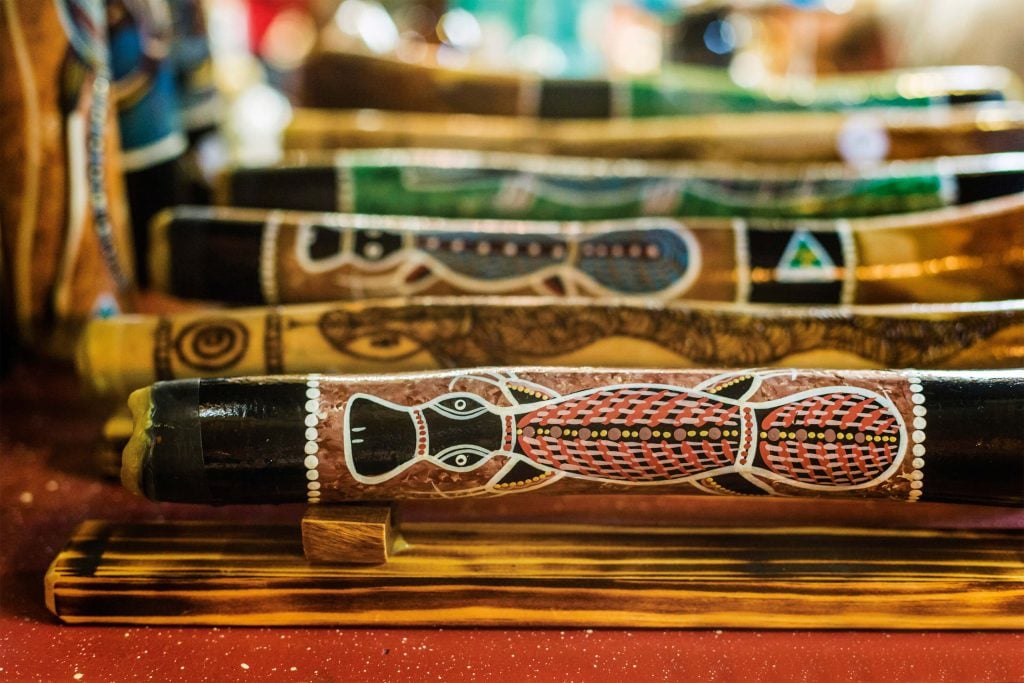 Movers (and shakers)
Experience Indigenous culture though the ancient traditions of song and dance.