Why you should definitely chase waterfalls in the tropics
With its diverse wilderness and abundant national parks, Tropical North Queensland is home to many beautiful hikes, waterfalls and swimming holes. It's important to always follow the advice from Queensland Parks and never venture into out of bounds areas, flooded waters or dangerous areas to prevent serious injury or death.
Tropical North Queensland is blessed with an abundance of waterfalls. The great news is that you can swim right up to many of these spectacular cascades – and even let the running water cascade over you.
Swimmable waterfalls are found from Cardwell to Cape York, with many concentrated around the Atherton Tablelands. Often punctuating the end of incredible hiking tracks or explored via a road trip, waterfalls really are the best way to cool down. The ultimate reward for the modern day adventurer.
Perhaps the most photographed waterfall in Australia is Millaa Millaa Falls – a heritage-listed plunge waterfall that's also a great swimming spot. After enjoying the falls, keep your eyes peeled for the electric-blue Ulysses butterfly and the elusive platypus. One of the most accessible falls from Cairns is in Josephine Falls, less than an hours drive away. Sitting in the shadow of Mount Bartle Frere, Jo Falls (as it's known to the locals) boasts its very own natural waterslide on the bottom pool. To really get off the beaten track, head to Cape York Peninsula's remote north to find Fruit Bat Falls, where the clear, spring-fed waters of Eliot Creek tumble over a rift in the ancient sandstone landscape. The series of waterfalls in this national park provides respite to travellers tackilng a long and dusty drive along the Old Telegraph Track.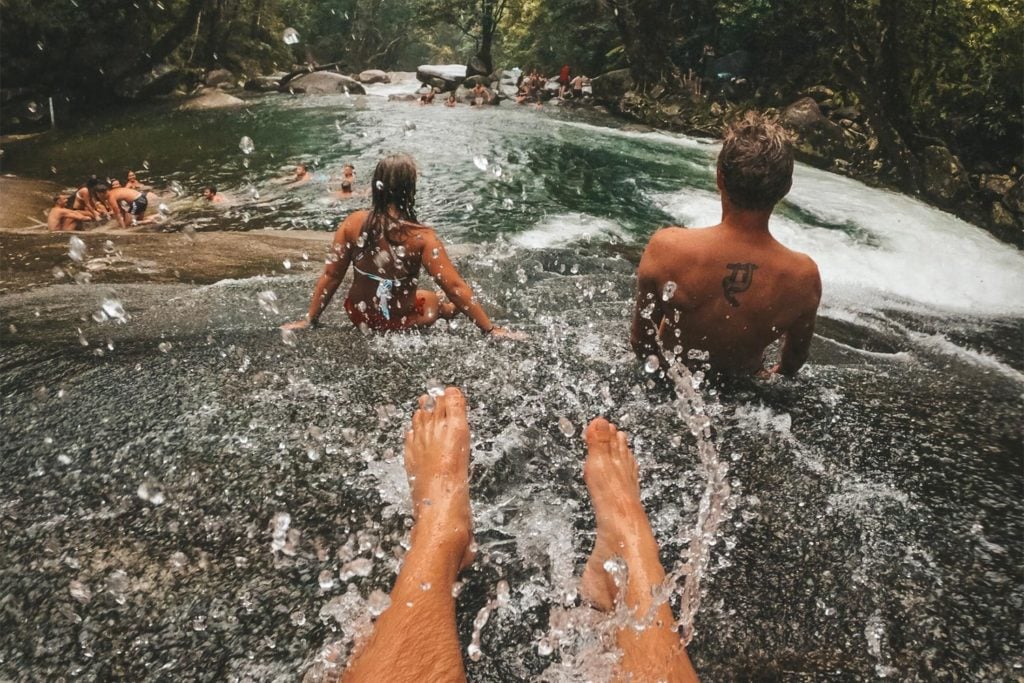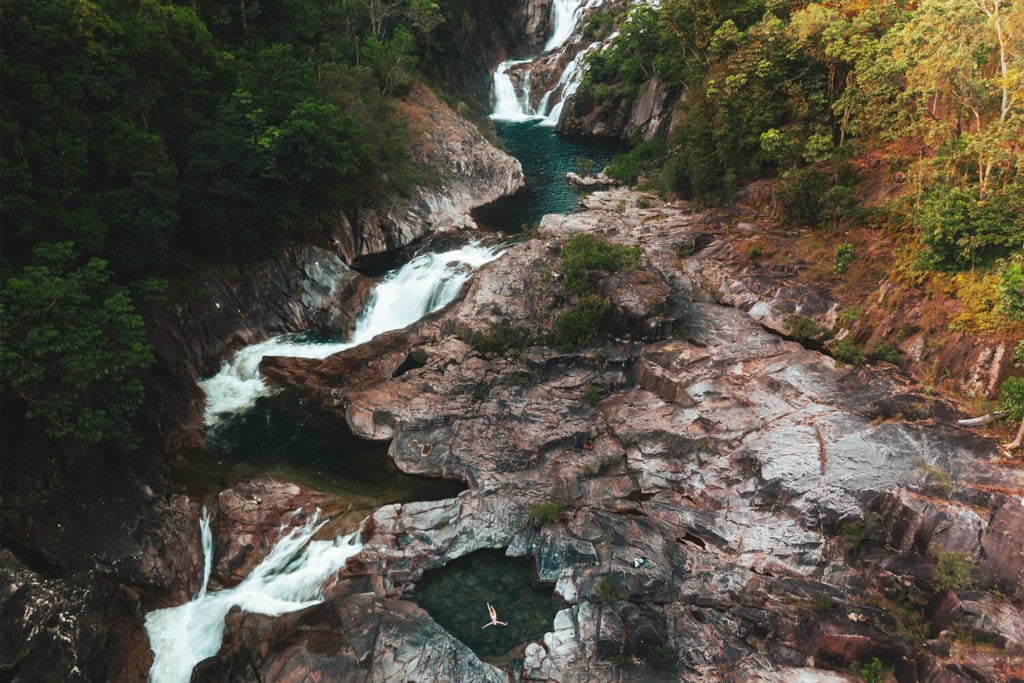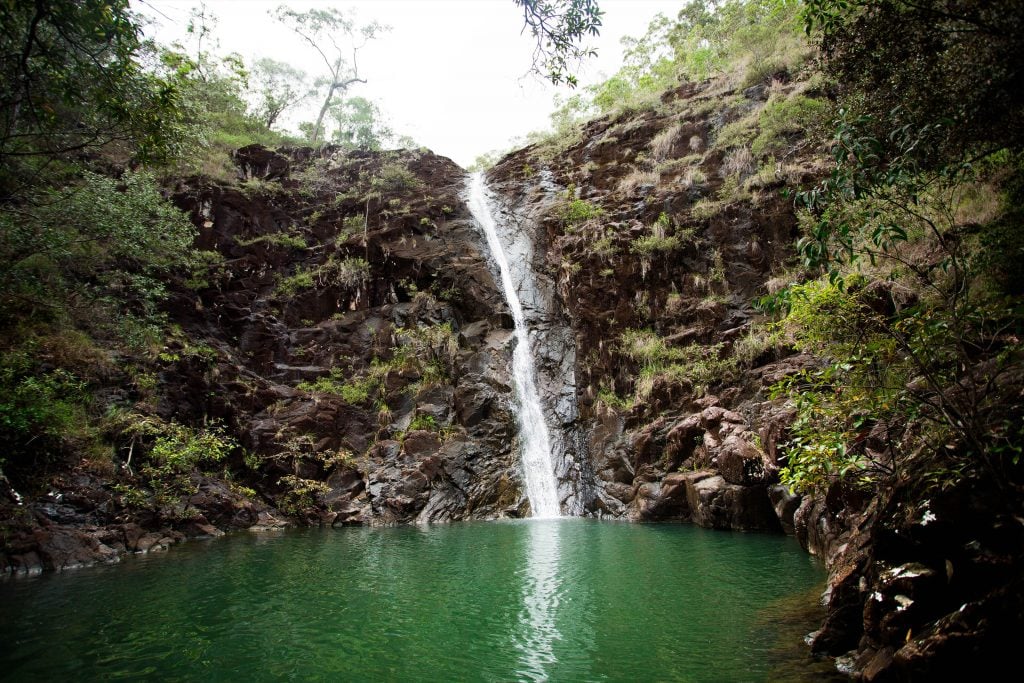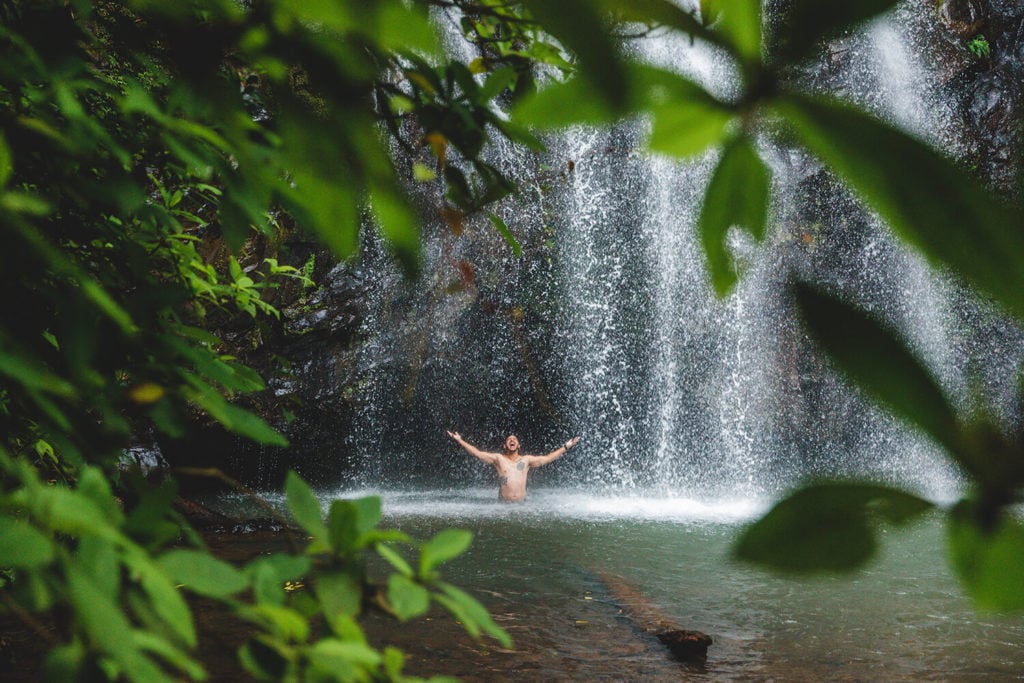 Chasing Waterfalls
Pop these spectacular waterfalls onto your TNQ wish list.
Explore Swimmable Waterfalls