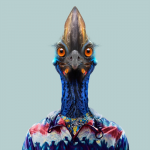 Whether you're a newbie or a seasoned pro, get ready to tee off and enjoy breathtaking views while you swing your way to victory! So pack your clubs (and some extra golf balls) as we guide you through some of the un-fore-gettable coastal courses situated in Port Douglas.
Palmer Sea Reef Golf Club
Palmer Sea Reef Golf Club is a captivating playground for golf enthusiasts seeking a challenge. Its wide-open fairways may offer forgiveness off the tee, but make no mistake, this course also has its fair share challenges.
The immaculate greens are a true masterpiece with multiple layers and strategic options that turn every putt into a puzzle. The pyramid-shaped greens that undulate from front to back create a mesmerising spectacle, while the bunkers demand skilful chip shots to navigate.
The ever-changing wind conditions at Palmer Sea Reef Golf Club have the potential to add to your score or, with a favourable tailwind, produce thrilling drivable par 5s! Either way, you'll be kept on your toes!
As you enjoy your round, keep an eye out for the two resident crocs that call this course home. Be mindful of your shots near the ponds and take the signs on the course seriously.
Ready for a break? Relax in the clubhouse, which offers sweeping mountain views, a beautiful balcony overlooking the first tee box and 18th hole. It's the perfect spot to cheer on your friends or watch a tournament playoff, all while enjoying a cold drink in a picturesque setting.
Mossman Golf Club
Looking for a golfing experience amidst lush tropical rainforest? Look no further than the Mossman Golf Club, just 20 minutes north of Port Douglas, surrounded by stunning National Park.
Get ready for high stakes playing on this course, with tight fairways that demand precise club selection. It's a high risk, high reward course where deep rough and out of bounds areas can quickly swallow your ball if you let your guard down.
But it's not just about the greens! The friendly and sociable atmosphere at Mossman Golf Club is legendary. With an on-site restaurant, bar, and pro shop offering golf club/cart hire, you'll have everything you need for a day of swinging and sipping. Whether you're a rookie or a seasoned golfer, this course welcomes all ages and abilities.
The adventure continues beyond the golf course, with so many incredible sights just a short drive away – you can even book a few nights at the Club's RV Park and enjoy 'stay and play' deals, making it a perfect destination for a golfing getaway.
Mirage Country Club
The Mirage Country Club is a golfing experience iconic to the tropics. This championship course offers a challenging layout that will put(t) your skills to the test while you take in the views of the nearby mountains and coastline.
Get your swing on point and your putting skills sharp with the practice facilities and Aquatic Driving Range before you hit the course. With a layout that includes 6 par 5s, 6 par 4s, and 6 par 3s, you'll have plenty of opportunities to test every club in your bag.
If you're up for an exciting challenge, be sure to try the Croc Trap on competition days, where you can win a 2-for-1 Swim with the Salties experience at Wildlife Habitat Port Douglas.
Now, we know that golfing in tropical weather can be a bit sweaty, but fear not, fellow golfers! To beat the heat, tee off early in the morning or later in the afternoon when the temperatures are cooler. Be sure to book in advance to secure your spot and avoid disappointment.
Who says golf is just about swinging clubs? At The Mirage Country Club, they've got it all! Premium brands at the pro shop, a relaxing Oasis restaurant and bar for post-round bites and drinks, and even an onsite gym, tennis court, and lap pool to keep you active and unwinding without ever leaving the grounds. Talk about a golfer's paradise!