Cheers to Port Douglas, where drinks flow as freely as the tropical breeze! With beachfront bars and stylish breweries, this town is a paradise for craft beer enthusiasts and cocktail connoisseurs. Savor innovative local brews or sip cocktails with a view, and let the good times roll
Brews and Views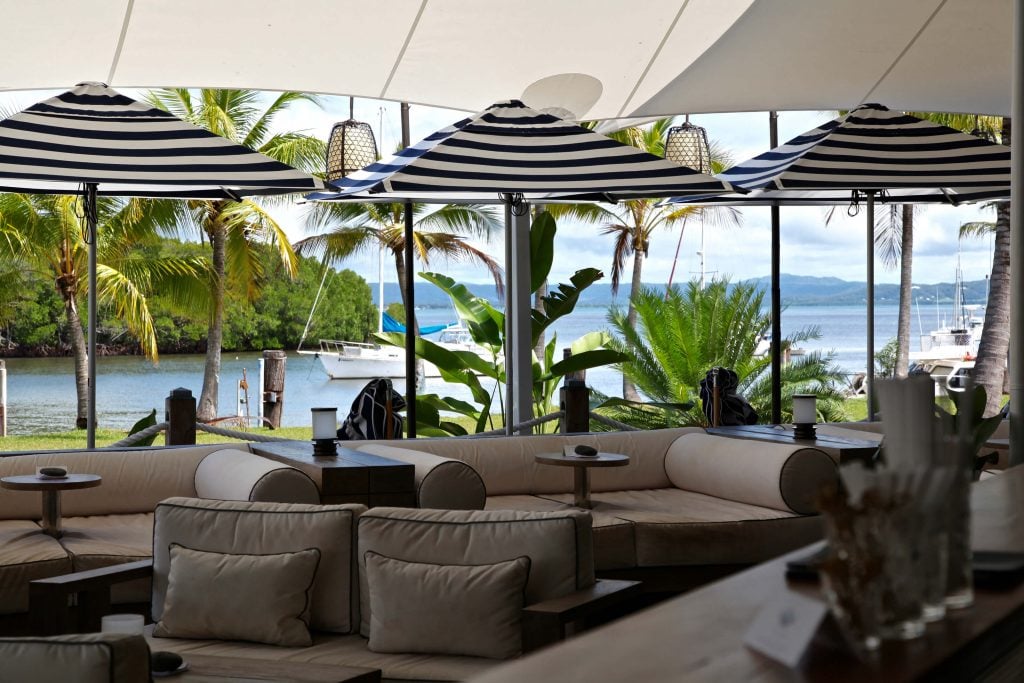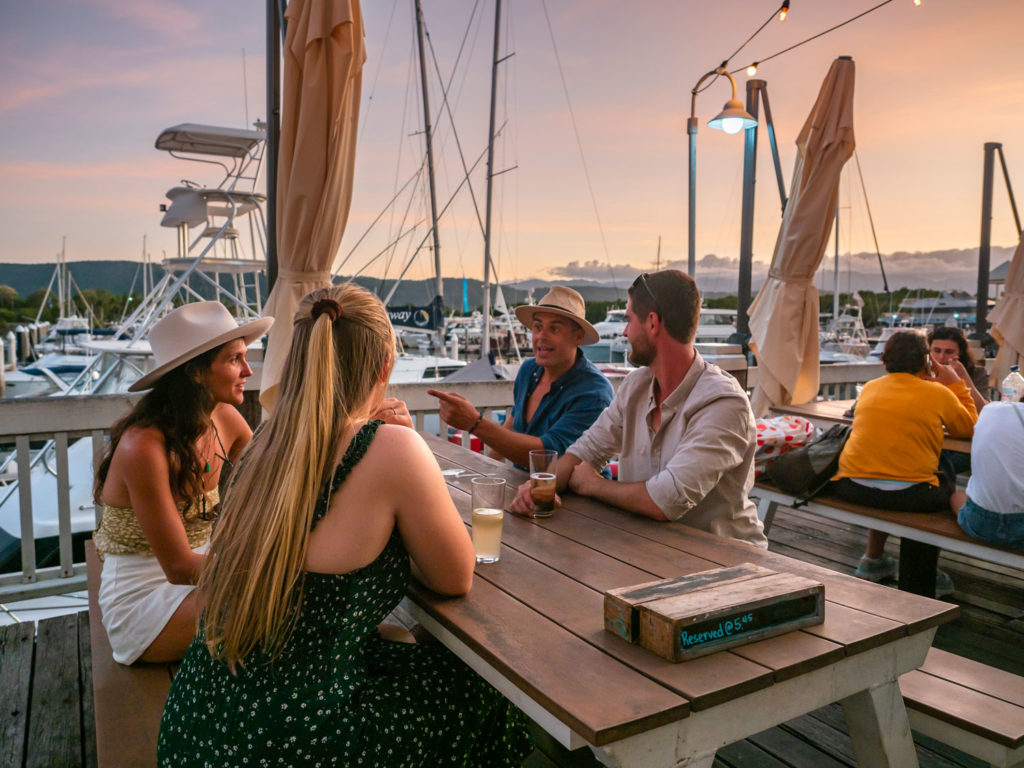 Crystalbrook Superyacht Marina isn't just a gateway to the mesmerising Great Barrier Reef; it's a haven for delectable culinary and drink experiences and breathtaking views.
Get a taste of the Caribbean at Barbados. Kick back on comfy daybeds and rock away your worries in their quirky rockers. They have a fantastic lineup of signature cocktails, fine wines, beers, and spirits. With over 80 rums sourced from every corner of the globe, they've got your taste buds covered and then some.
Head to the end of the Marina and you'll find Choo Choos, It offers stunning views and a menu bursting with seasonal dishes and drinks. Need a quick bite? Check out their take-away options and call ahead if you're catching a boat.
Just next to Choo Choos, you'll find Hemingway's Brewery. It stands as a true original, serving up a laid-back atmosphere that's as refreshing as a tropical breeze. Here, you can savour the art of handcrafted beers, perfectly tailored to the unique climate, while delighting in the finest local produce. Hemingway's is where relaxation meets innovation, guaranteeing a memorable experience that will make your taste buds sing and your worries fade away.
Choo Choos and Hemingways have a "pawsome" common ground – they both roll out the red carpet for your canine companions! So should you be travelling with your pooch, they're happy to have them too!
Easygoing Elixirs
In search of a laid-back pub-style atmosphere? We've curated a list of joints that serve up the perfect blend of relaxed vibes and good times.
For some Irish flair, head to Paddys on the main stretch. Aside from getting your fix traditional Irish food and drink, you can also watch all your favourite local and international sports from Rugby and Football to Cricket, while also enjoying a game of pool. That's not all! Get ready to groove to the beat because Thursday to Sunday evenings come alive with live music that will have you tapping your feet and clapping your hands.
Head just a few doors down and you'll find Rattle 'n' Hum. With it's cozy atmosphere, family-friendly vibes, and a vibrant staff, it's the perfect spot for a memorable night out. It's also a go-to spot for sports enthusiasts, offering live broadcasts and replays of AFL, NRL, EPL, A-League, Rugby, and more, including big events like State of Origin, Bledisloe Cup, and UFC.
Continue to get your sports fix at N17, the ultimate sports bar where victories are celebrated and defeats are drowned in delicious drinks, with screens galore to catch every thrilling moment. If all that heart-pounding sports action leaves your stomach growling, make sure to sink your teeth into their mouthwatering burgers!
Mixology Marvels
Calling all cocktail enthusiasts! Uncover the mixology meccas where bartenders work their magic, crafting tantalising libations that will make your taste buds sing with joy.
Step into the realm of Jimmy Rum, where cocktail dreams come true, making it the perfect post-dinner oasis to indulge in one (or two, who's counting?) of their delightful concoctions. Prepare to be captivated by the unique furniture pieces and mesmerising artwork that adorn the space, causing your eyes to wander and marvel at the intricate details.
Get ready to bask in the charm of The Sunroom, a venue that perfectly blends the grandeur of old English homes with a passion for superb wine and food.  With meticulous preparation and top-notch quality, the talented staff serve up food & drink that will make your taste buds do a happy dance.
Salsa Bar & Grill: Where beach house vibes, killer views, and divine cocktails blend into a laid-back tropical paradise. Locals and travellers alike can't resist the allure of this Port Douglas hotspot!
At Watergate, you've got the best of both worlds with indoor and outdoor areas to suit your fancy. Step into their  well-appointed bar, the perfect spot to enjoy a tantalising cocktail before or after dinner. But wait, there's more! Their lounge menu will keep your cravings at bay, serving up delectable bites that go way beyond your typical bar snacks, and the best part? They keep the grub flowing until late into the night.