Head inland for some freshwater fishing
One of the best things about fishing the freshwater waterways of Tropical North Queensland is that it needn't cost an arm and a leg. Simply grab a simple handline rig from a local tackle store, hire some gear or bring your own rod and reel and you're ready to go.
With hundreds of rivers and creeks across TNQ to explore and fish in there's no shortage of places to try, from jetties to remote stretches of river and everything between. And plenty of these fish-filled waterways are in some of the most beautiful patches of rainforest or untouched bushland on the planet.
Barramundi are the sought-after prize and you'll find them in most inland rivers, creeks and river mouths, but trevally (a superb fighting fish), jungle perch and mangrove jack, sooty grunter (sometimes called black bream) and threadfin salmon (lots of people say they taste even better than barra) are also good to catch. Although you do need to be croc-wise when you're in croc country so keep away from the waters' edge. And don't forget about the dams and lakes. Some of the biggest barramundi in the world have been caught in Lake Tinaroo in the Atherton Tablelands, weighing in a whopping 40kg or more.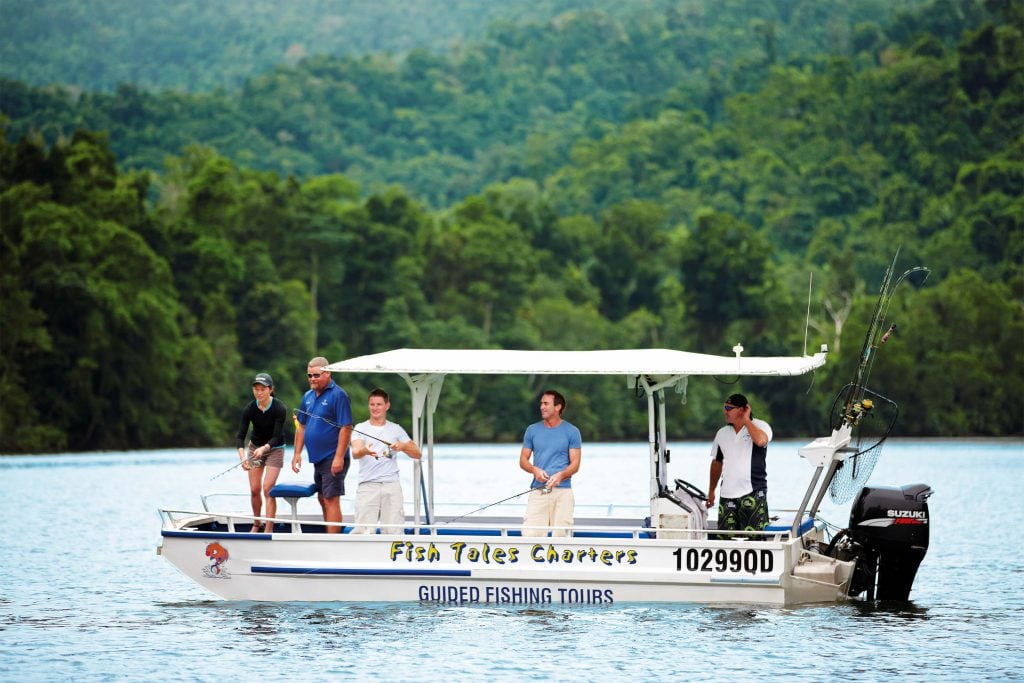 Explore Fishing Rivers & Creeks