Tropical North Queensland has the highest concentration of Eco certified experiences in Australia. Here's a list of Eco certified experiences to enjoy, so that you can relish your time in nature whilst protecting it too!
Here in Tropical North Queensland, there are a number of Eco certified experiences that have a primary focus on nature; showcasing how tourism can work hand in hand with the environment for the benefit of people, wildlife and the planet. The three levels of eco certification  — nature tourism, ecotourism, and advanced ecotourism — make it easy for travellers to find genuine tourism operators that are committed to sustainable practices. 
The Climate Action Certification is assigned to sectors of the tourism industry that are committed to reducing carbon emissions and addressing climate change, whilst the ROC (Respecting Our Culture) Certification is for operators that acknowledge, respect and protect cultural authenticity and Indigenous Peoples connection to Country.
With the highest rate of Eco certified experiences in Australia, here are a few that you're bound to enjoy in the heart of the Tropical North!
Explore the Rainforest at the Daintree Discovery Centre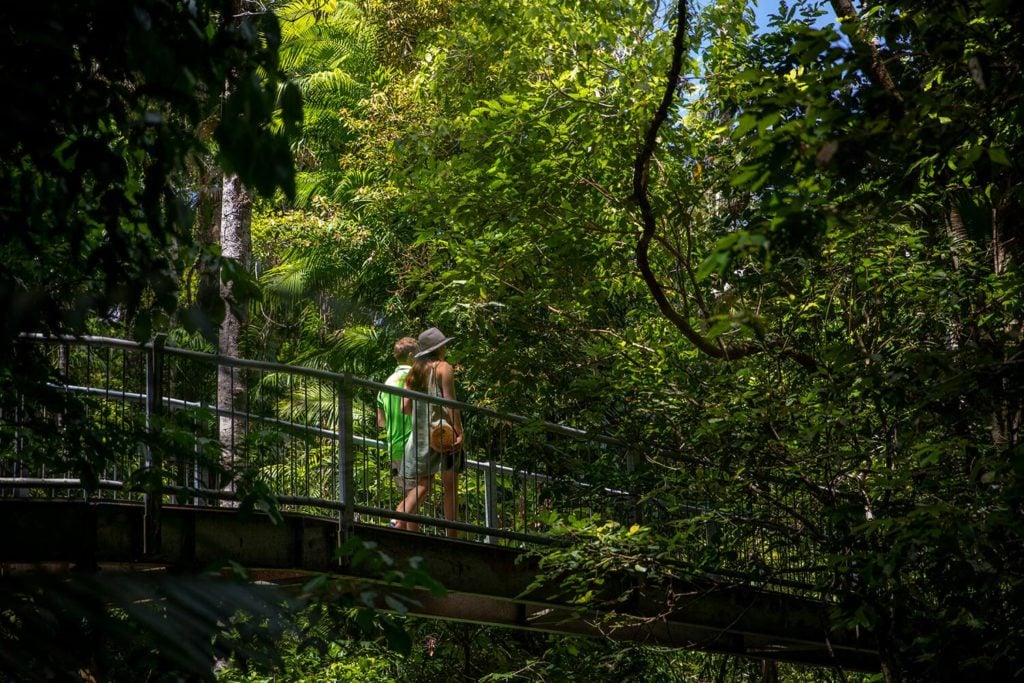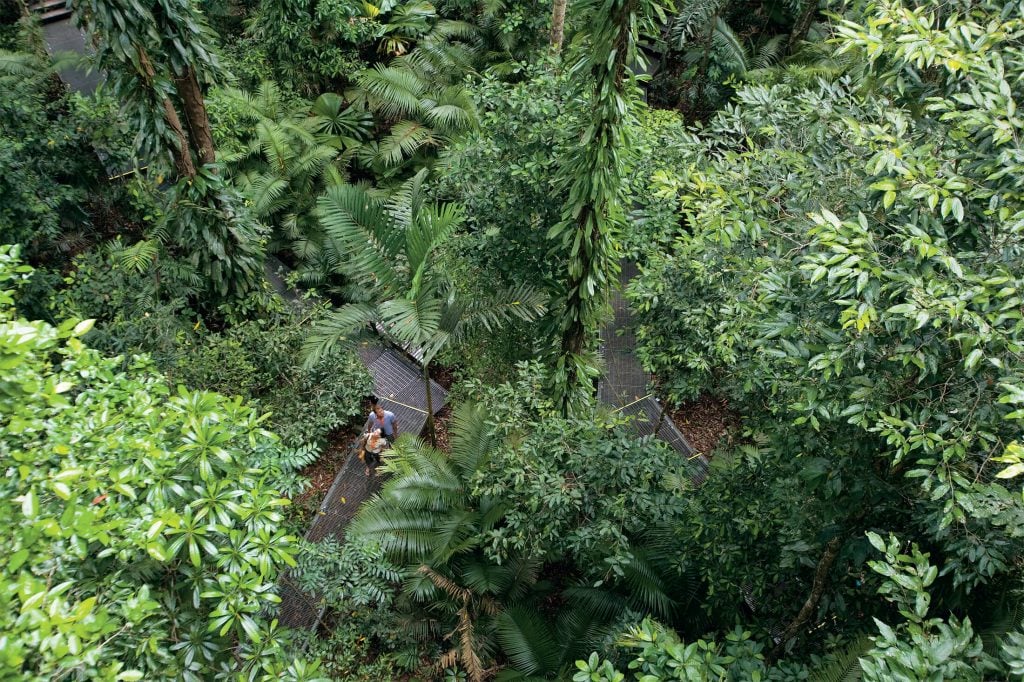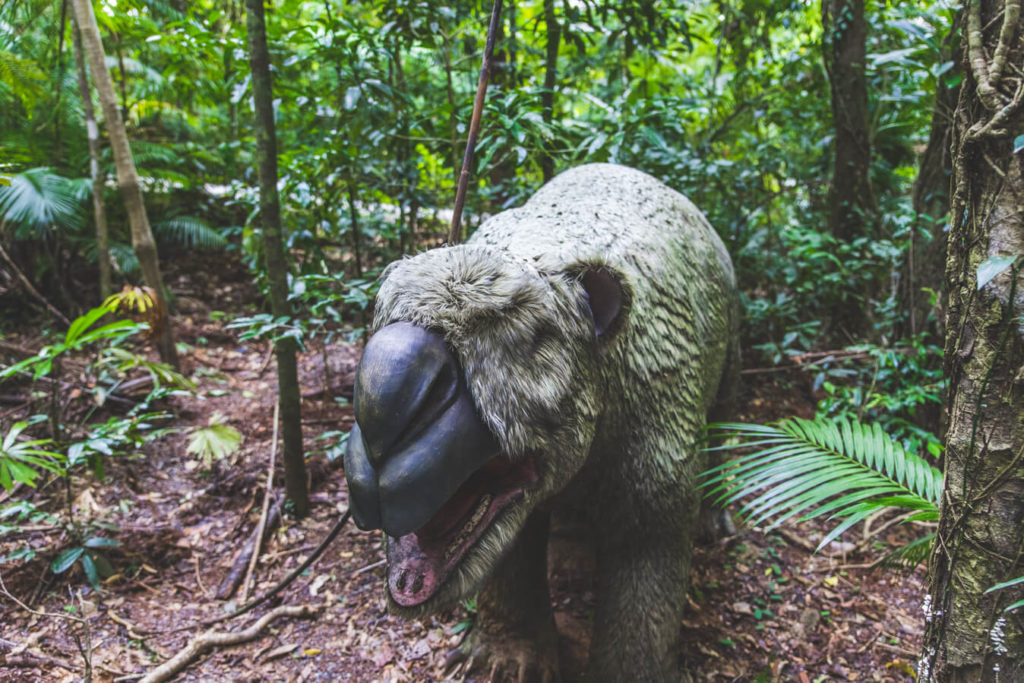 The Daintree Discovery Centre is the perfect introduction to the Daintree Rainforest. With several eco experiences in one multi-faceted venue, this centre allows visitors to learn about the world's oldest rainforest whilst exploring the depths of its beauty. 
With an eco friendly design that protects the forest's fragile root system, carbon offsetting strategies through bio-sequestration, and strong waste management and water conservation practices, this multi-award winning facility was built from the ground up with nature in mind.
Begin your time in this World Heritage forest with a walk along the 23-meter rainforest canopy tower, a stroll along the aerial walkway, or join an audio or guided group tour to learn about the history in more depth. It's also one of the best places in the forest to spot a wild Cassowary, so be sure to keep your eyes peeled!
From the rainforest floor to the very top of the trees, you'll learn about the history of this 1200 square-kilometre forest in one captivating eco experience.
Eco Certifications: Advanced Ecotourism, Climate Action Business, ROC Certified, Green Travel Leader, Ecotourism Australia — Hall of Fame
Snorkel the Great Barrier Reef with Sailaway Port Douglas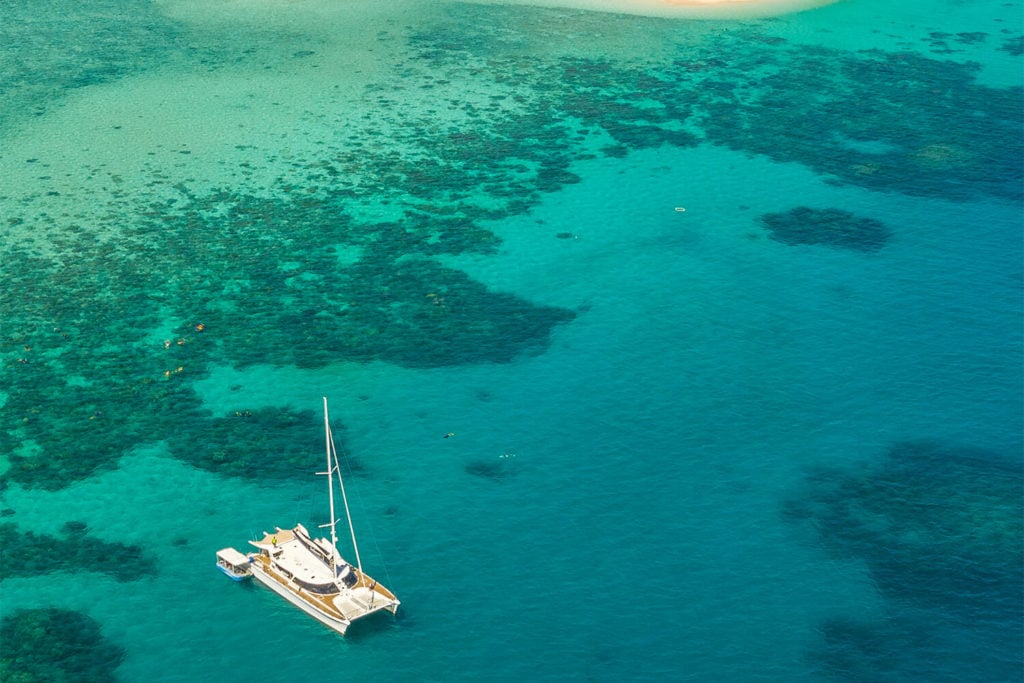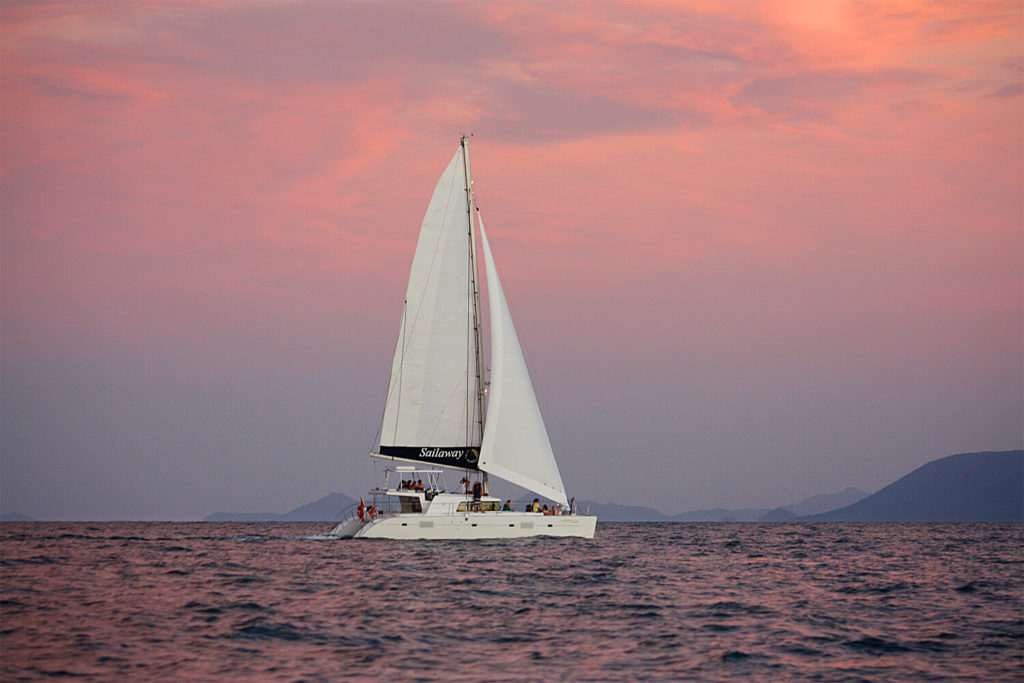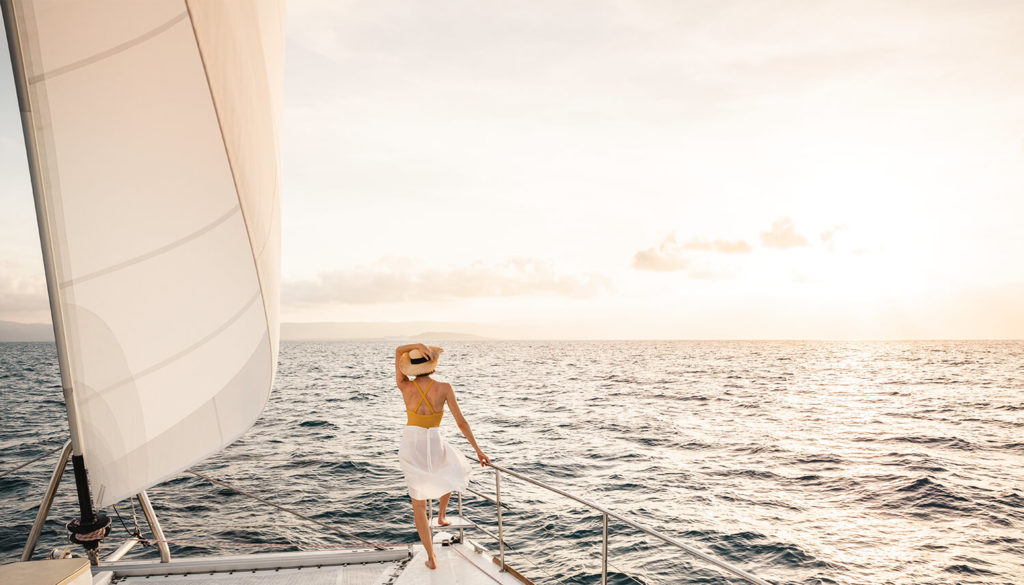 A trip to the Tropical North is not complete without a visit to the Great Barrier Reef.
Specializing in premium sailing and snorkelling experiences, Sailaway Port Douglas is a carbon-conscious tourism operator offering ocean adventures for all to enjoy. Whisk away to one of the seven wonders of the natural world, tour the Low Isles, or relax on a sunset sail on one of Sailaway's luxury wind-powered catamarans. 
Sailaway prides itself on being a climate action leader and a member of two restorative reef programs that promote education and solutions on the major threats to our precious marine life. Through live-coral planting, the Coral Nurture Program's key objective is to boost coral cover and enhance reef resilience in order to adapt and resist climate change. $20 from every tour ticket is also donated to local sustainable reforestation projects in order to offset their emissions.
With multiple tour options and private charter expeditions, this is bound to be a highlight of any experience in Tropical North Queensland!
Eco Certifications: Advanced Ecotourism, Climate Action Leader, Green Travel Leader, Ecotourism Australia — Hall of Fame
Learn about Aboriginal Country with Mandingalbay Ancient Indigenous Tours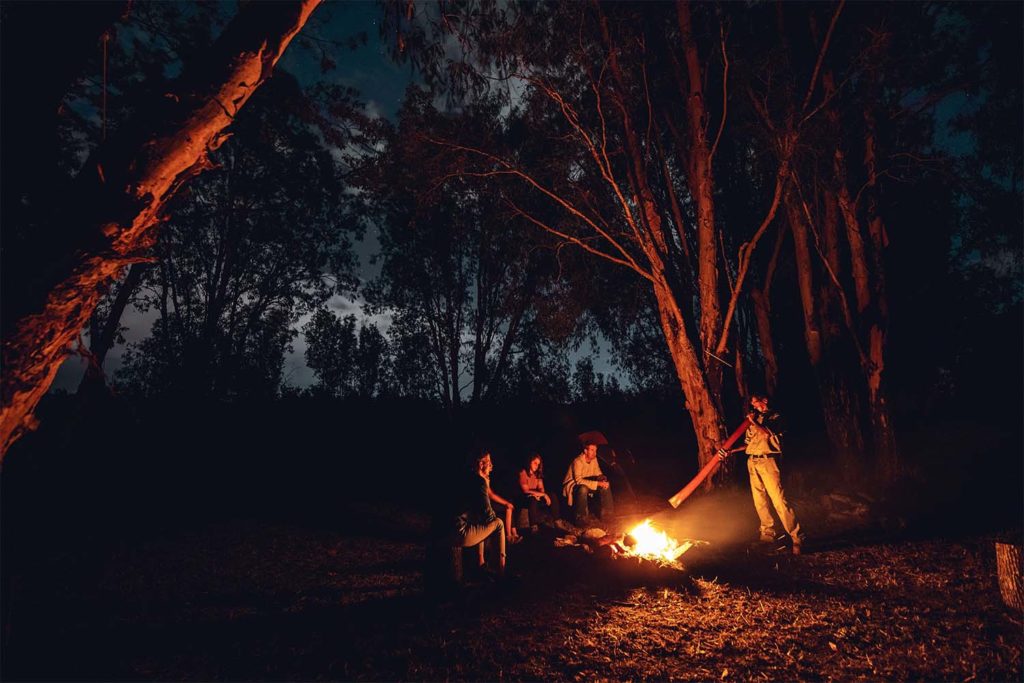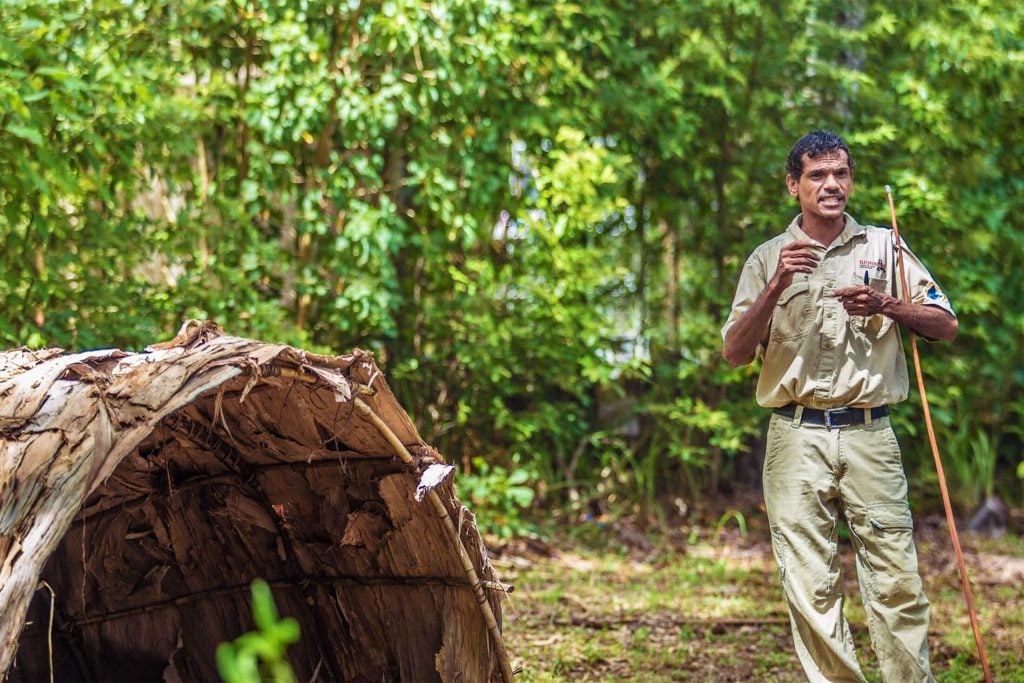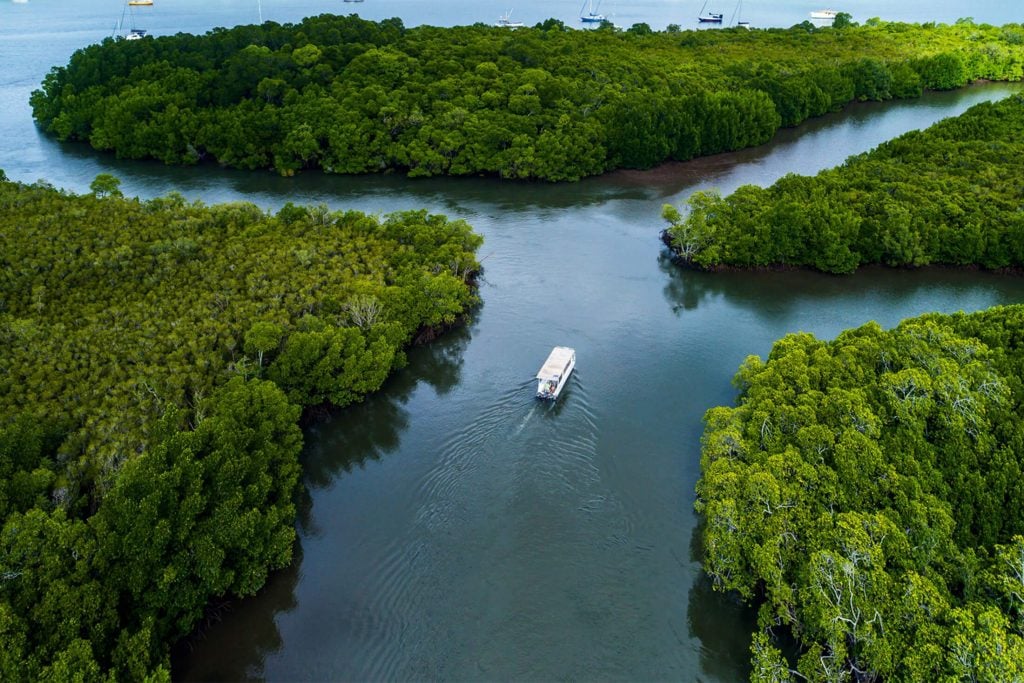 This 100% Indigenous-owned enterprise is the epitome of ecotourism. Throughout the Hands On Eco Tour to Mandingalbay Yidinji Country, you will go on a discovery into the soul of Australia where the ocean and the mountain freshwaters meet. You will learn about People, Country and Culture, with guidance on Aboriginal custodians, artefacts, and ancient traditions.
Departing from Cairns and heading across the Trinity Inlet to Hills Creek, you will be guided through the mangroves, introduced to significant cultural sites and foods, and taught by Earth's greatest custodians. This is a tour that you really shouldn't miss.
Eco Certifications: Nature Tourism, ROC Certified
Meet Aussie Animals at Wildlife Habitat Port Douglas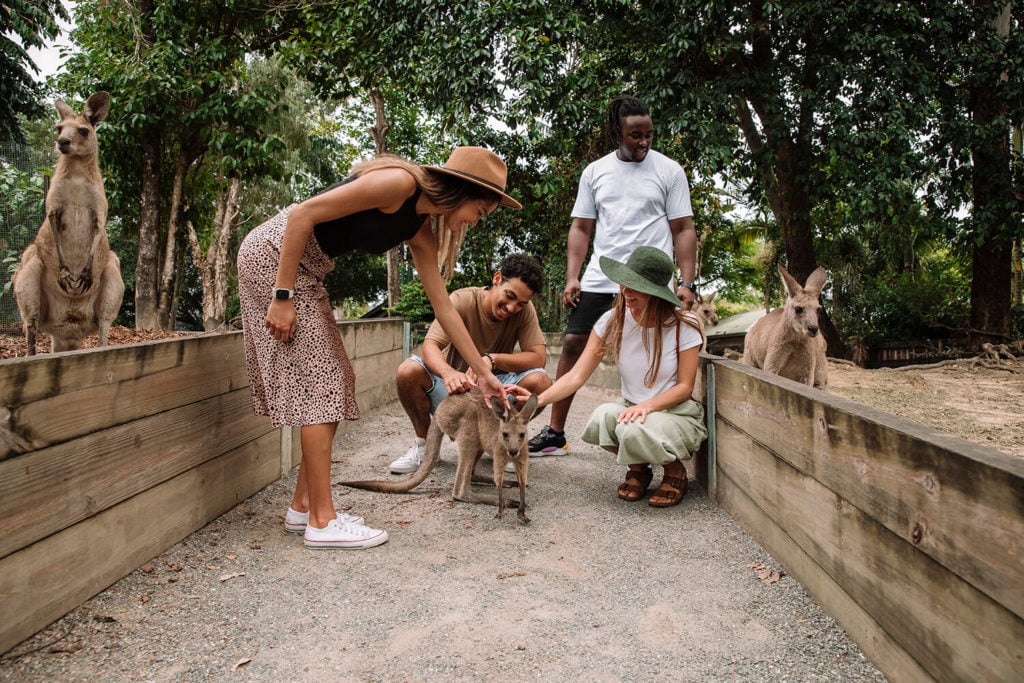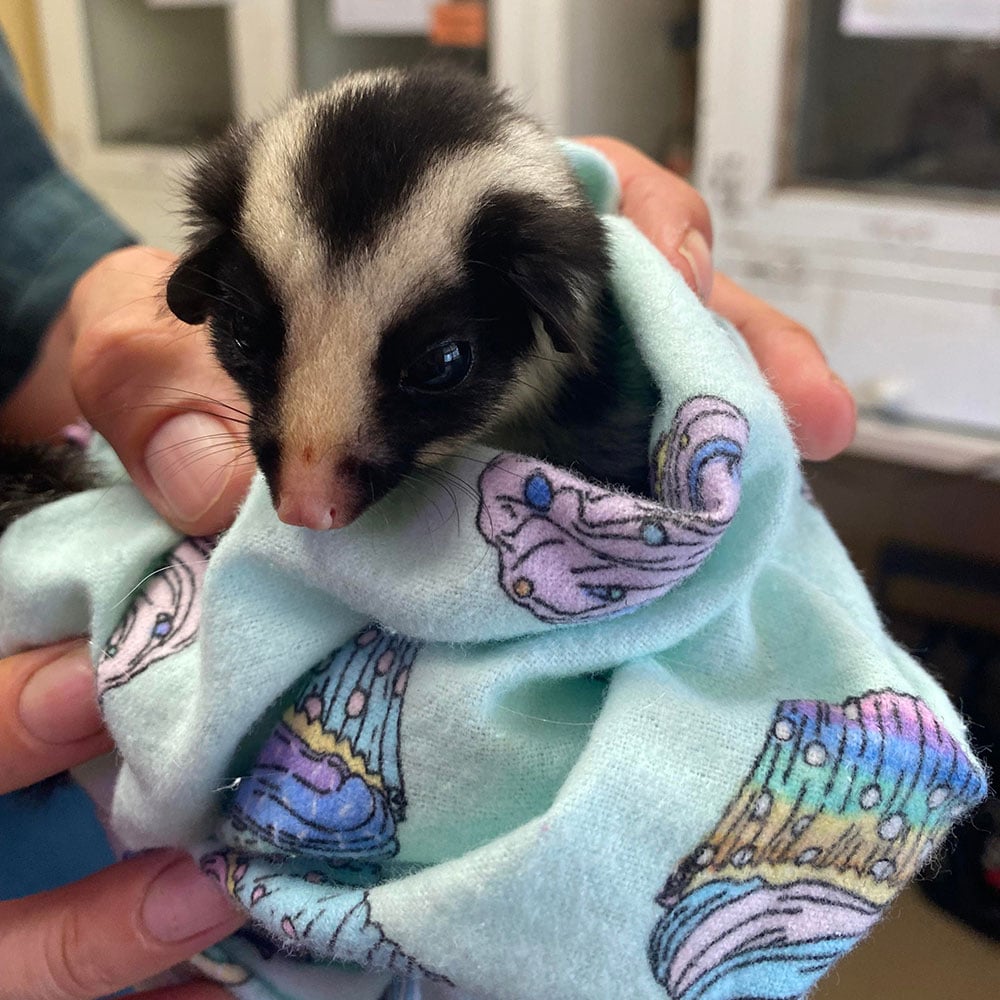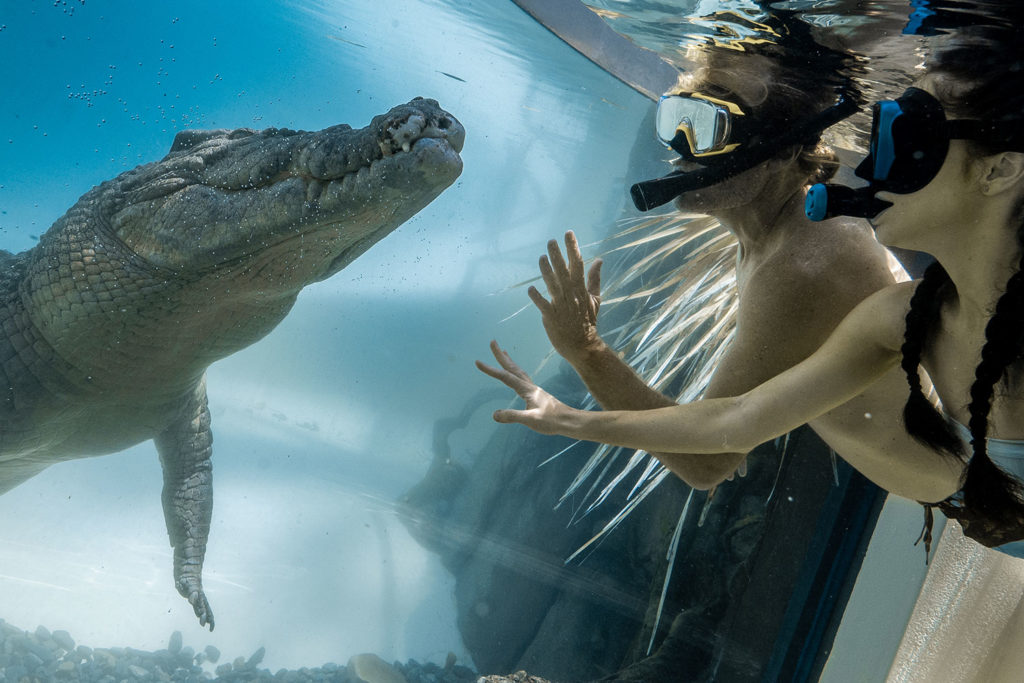 Tropical North Queensland is home to some of the most diverse and historic wildlife in the world, and at Wildlife Habitat you can experience them all at once!
This open and interactive exhibit allows visitors to learn about our native Aussie wildlife in a sustainable and responsible environment; with a dedication to appreciate, protect and conserve. Walk around the centre at your own leisure, feed the wallabies, go on a guided tour, have breakfast with the birds… The options are limitless!
This advanced Eco certified experience is also home to the Tropical Animal Rehabilitation Centre; a rescue, rehabilitate and release program that provides the best possible care to injured and orphaned wildlife. You can become a Habitat Hero by adopting an animal which assists in the cost of veterinary care, threatened species breeding programs, animal rehabilitation and more.
Wildlife Habitat is also a participant of CaPTA, which in conjunction with Tropic Wings Tours, allows you to visit the exhibit and many other locations on a 100% electric bus!
Eco Certifications: Advanced Ecotourism, Green Travel Leader, Ecotourism Australia — Hall of Fame
Tour the Wet Tropics with Billy Tea Safaris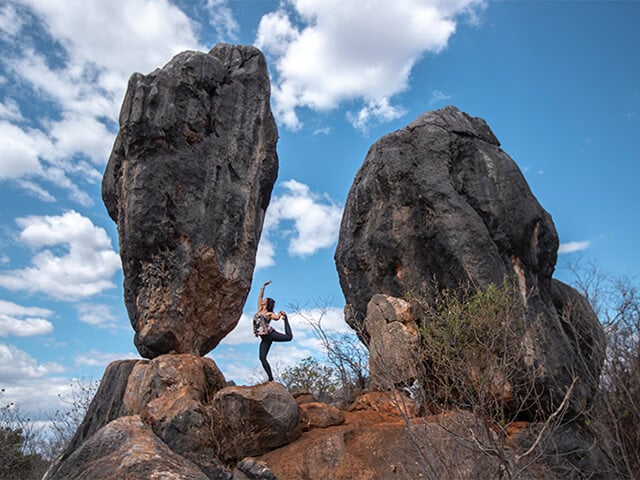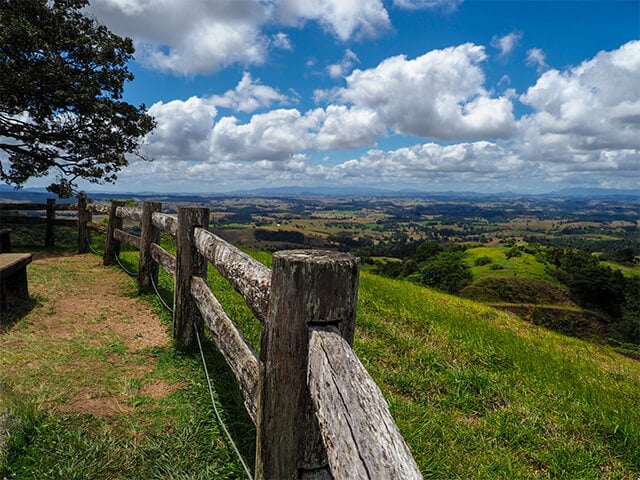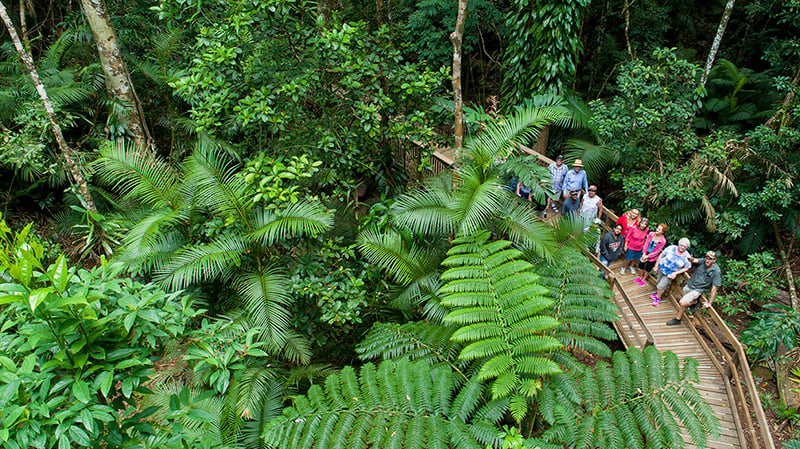 Imagine experiencing the best of the Wet Tropics on a custom 4WD vehicle… That's exactly what you'll experience with Billy Tea Safaris.
This locally owned and operated Eco certified tour operator has been running for over 35 years. With single-day, multi-day, and private-charter tours leaving from a number of locations in the Wet Tropics, you can rest assured that the experienced guides at Billy Tea Safaris will show you the best that the rainforest has to offer. 
They're committed to ecologically sustainable tourism, with environmental and cultural knowledge that appreciates and conserves the rich beauty of Queensland. 
Eco Certifications: Advanced Ecotourism, Climate Action Business, ROC Certified, Green Travel Leader, Ecotourism Australia — Hall of Fame
Walk the Lava Tubes at the Undara Experience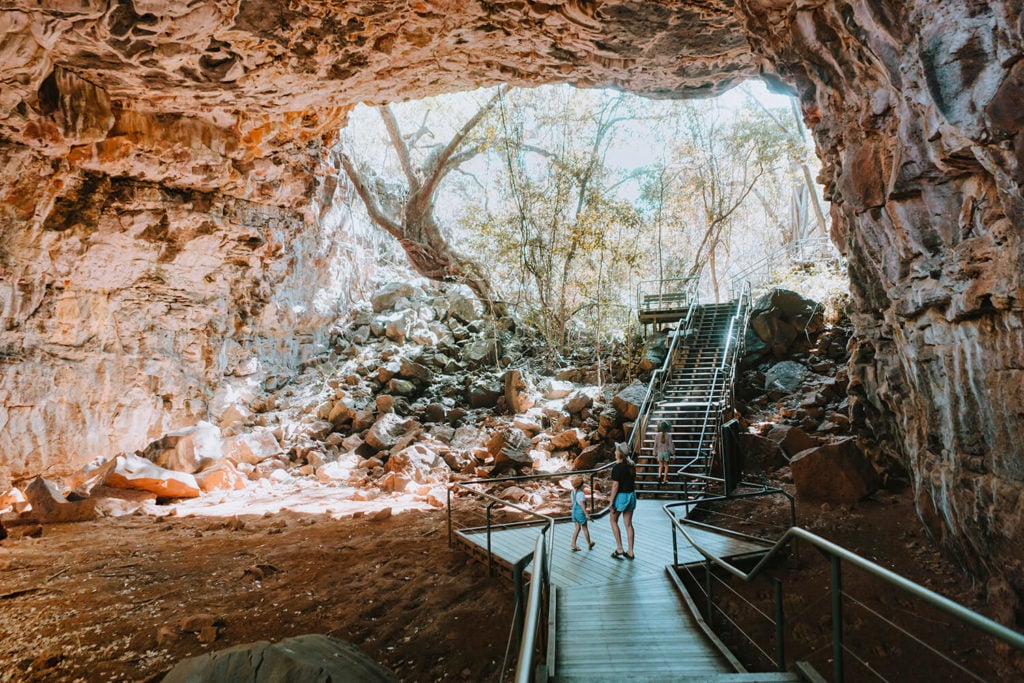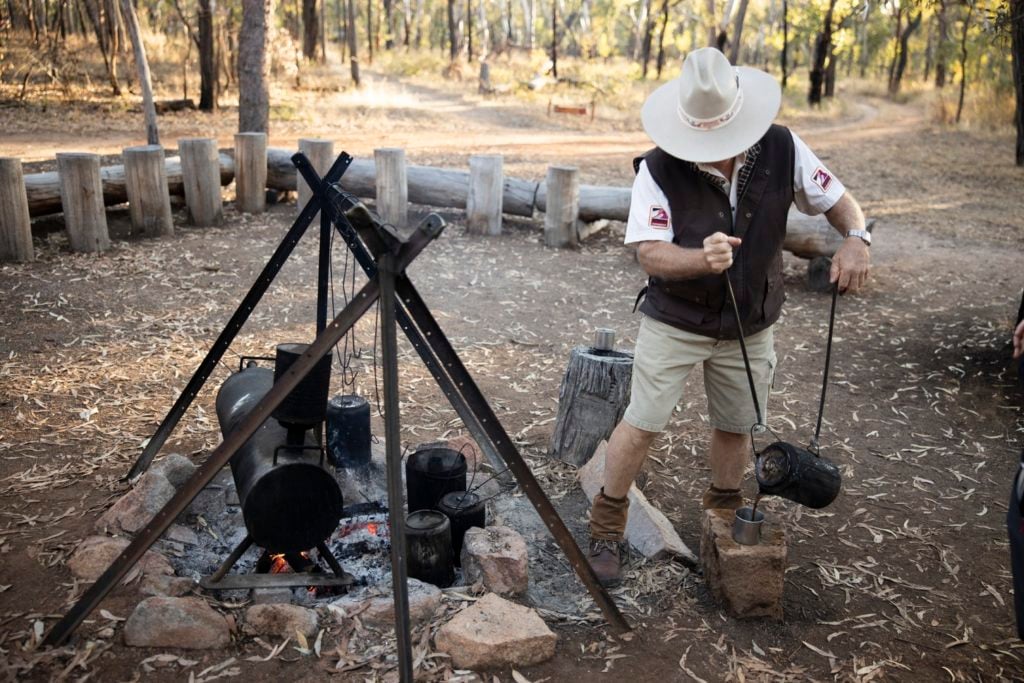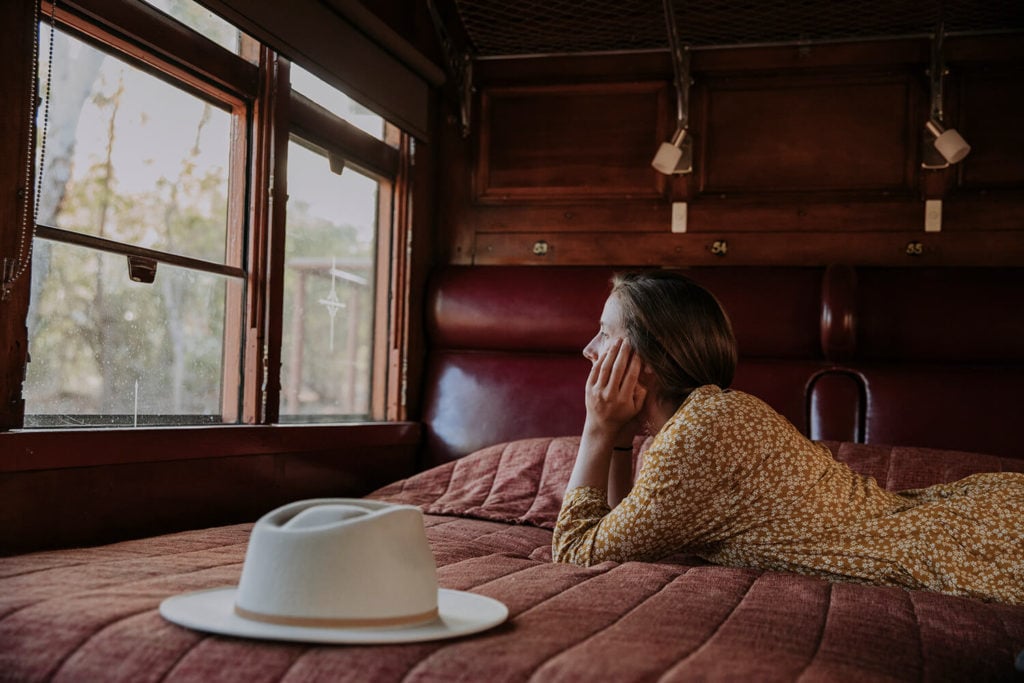 Home to one of the world's largest lava tubes, Undara Volcanic National Park is one of the most unique attractions in the region. 
Situated 3.5 hours southwest of Cairns, what was once an active shield volcano is now a natural wonder so vastly different from our modern world. Sleep on historic railway carriages nestled amongst the gum trees, explore the ancient lava tubes and some of the world's most biologically diverse caves, search for wildlife on a peaceful sunset walk. 
Since its conception, Undara Experience has implemented low impact practices that support the surrounding ecosystems, including a custom-built roof over Undara Central that was constructed to capture 228,000L of rainwater. With an aim of preserving these landscapes for generations to come, Undara Experience works with environmental agencies to ensure that sustainability is at the core.
Eco Certifications: Advanced Ecotourism, Green Travel Leader, Ecotourism Australia — Hall of Fame
Glide above the Treetops with Skyrail Rainforest Cableway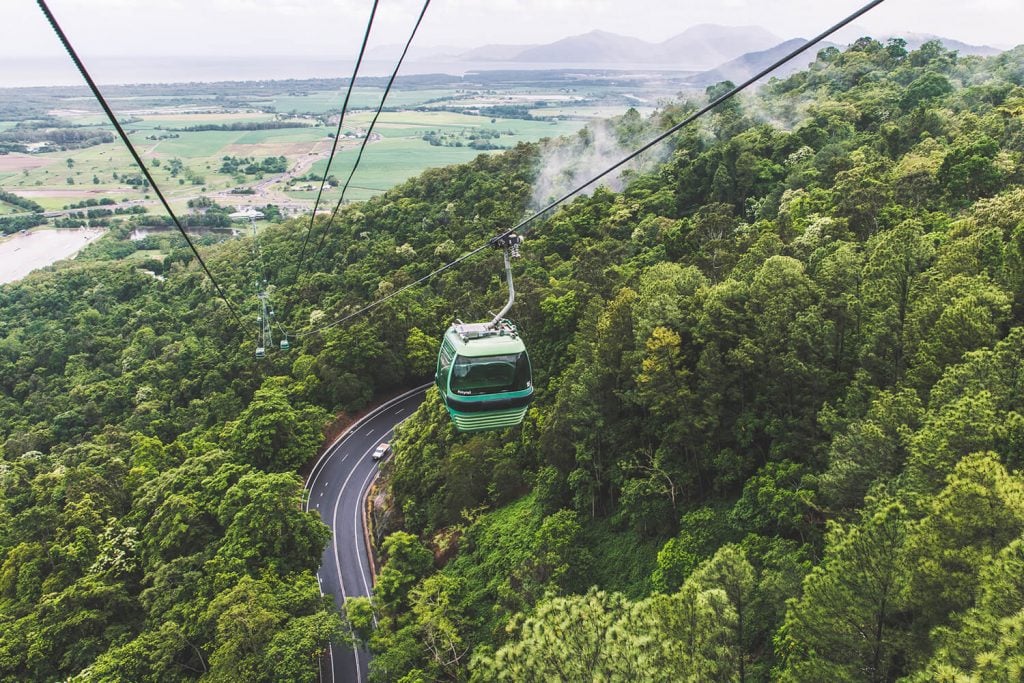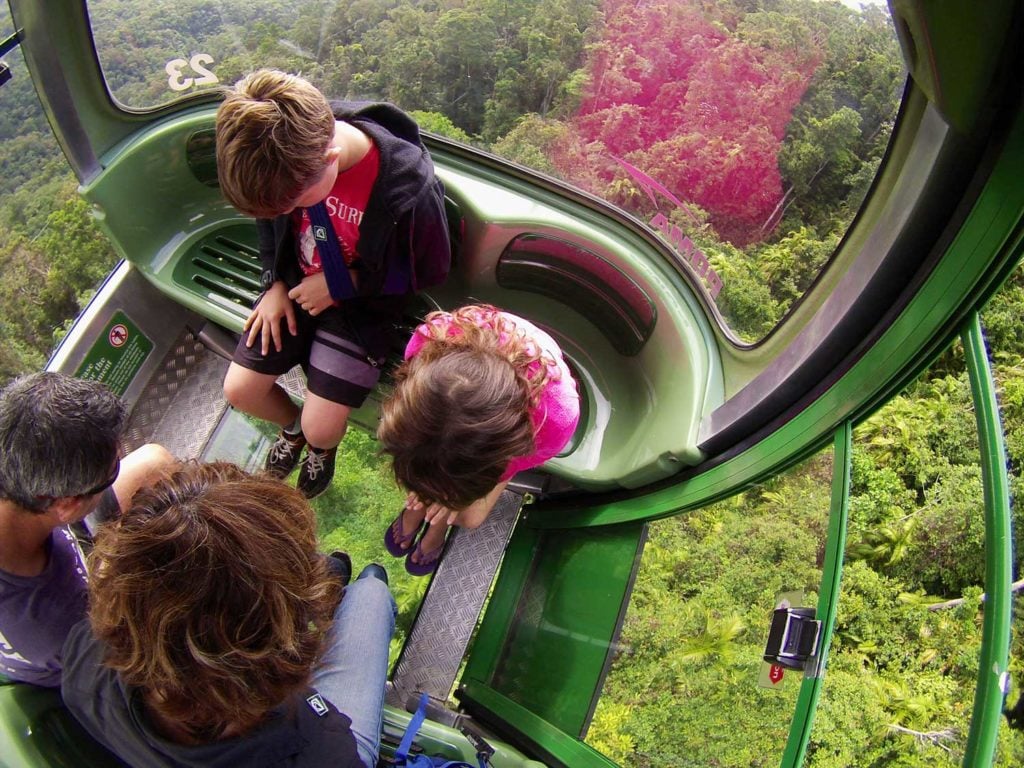 There aren't many places where you can glide calmly along the treetops, but at Skyrail Rainforest Cableway, it's part of the everyday.
The Skyrail Rainforest Cableway gives you a perspective of the 130 million-year-old forest that you won't get elsewhere. Nestled in the ancient world, your journey begins in Smithfield — a 15-minute drive from Cairns CBD — where you'll glide above the rainforest canopy in a tranquil energy-efficient cableway that is sure to ignite your senses. Descend to the rainforest floor and explore the intimate depths of the World Heritage forest at your leisure, from the living museum to the power of Barron Falls.
Skyrail provides employment to local Indigenous peoples, has solar powered charge stations at their Canopy Cafe, is a strong supporter of the plastic-free movement, hosts tree planting events in the local community, and distributes funds through the Skyrail Rainforest Foundation in order to research, educate, and improve rainforest health.
Eco Certifications: Advanced Ecotourism, Climate Action Innovator, EarthCheck Master, Green Travel Leader, Ecotourism Australia — Hall of Fame
Join a Dreamtime Walk at the Mossman Gorge Cultural Centre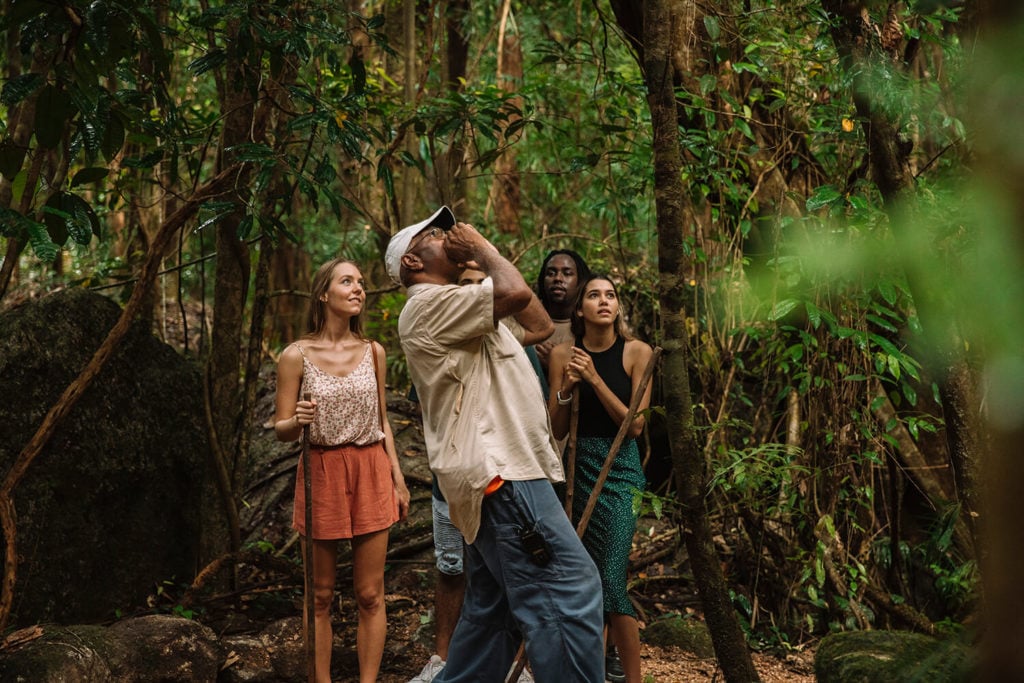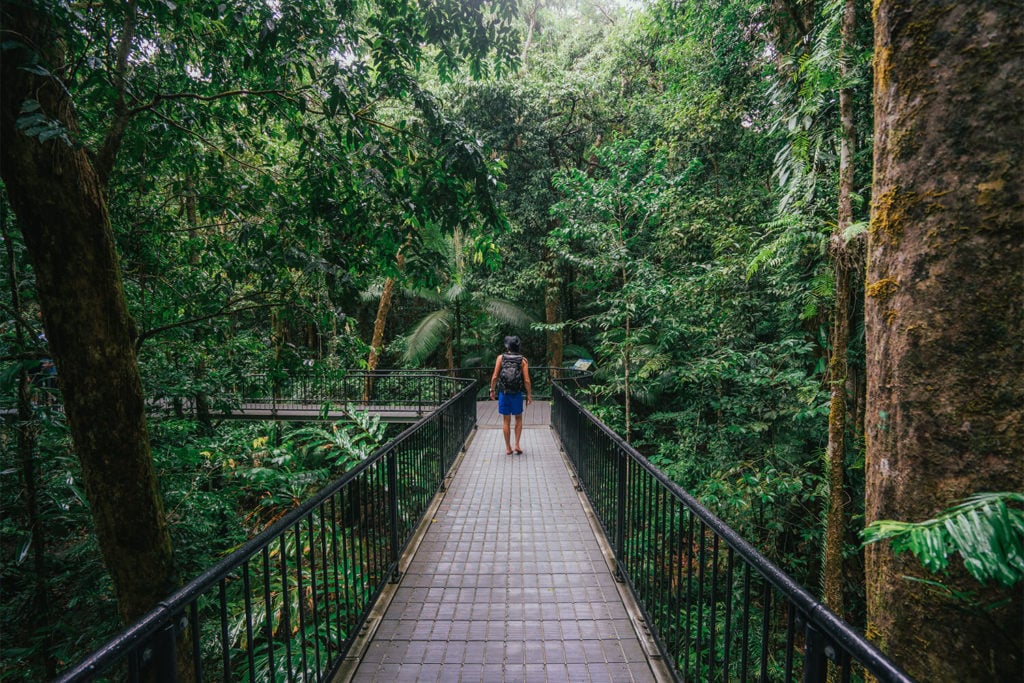 In the depths of Kuku Yalanji country lies Mossman Gorge, an Indigenous ecotourism development created to bring visitors a more immersive experience of the tropical rainforest. 
Here you can do one of the many self-guided walks and enjoy the unique ecosystem at your leisure, but to gain a deeper understanding of the rich flora and fauna, join a Traditional Owner on a Ngadiku Dreamtime walk. It's here that a local guide will enrich you with ancient ecological knowledge so that you can learn about Aboriginal culture and the rainforest ecosystems all in one.
With a workforce that's approximately 90% Indigenous, the Mossman Gorge Cultural Centre is proven to have ethical and sustainable practices deep at the heart of their philosophy.
Eco Certifications: Ecotourism, ROC Certified, Green Travel Leader
Restore the Reef with Passions of Paradise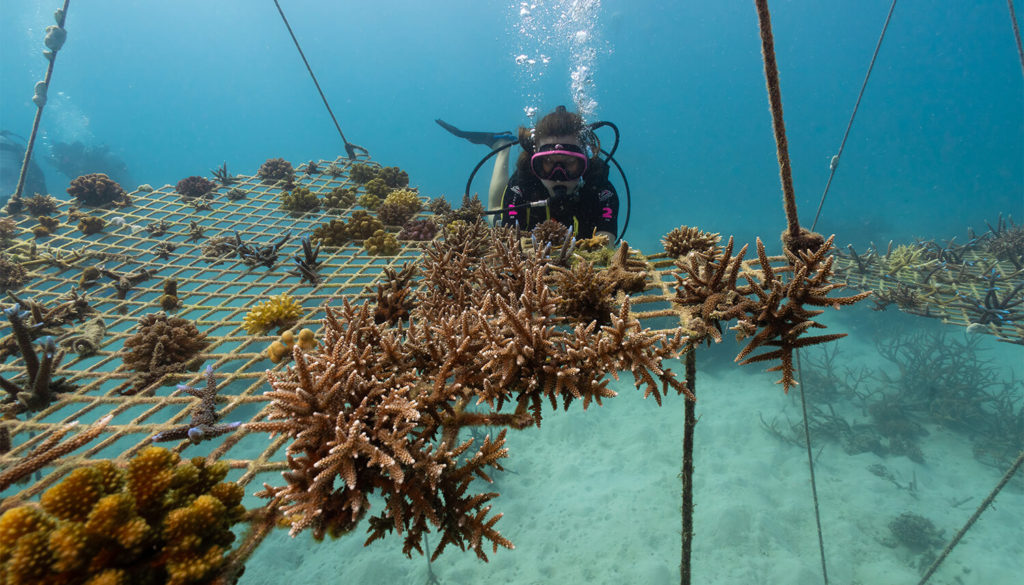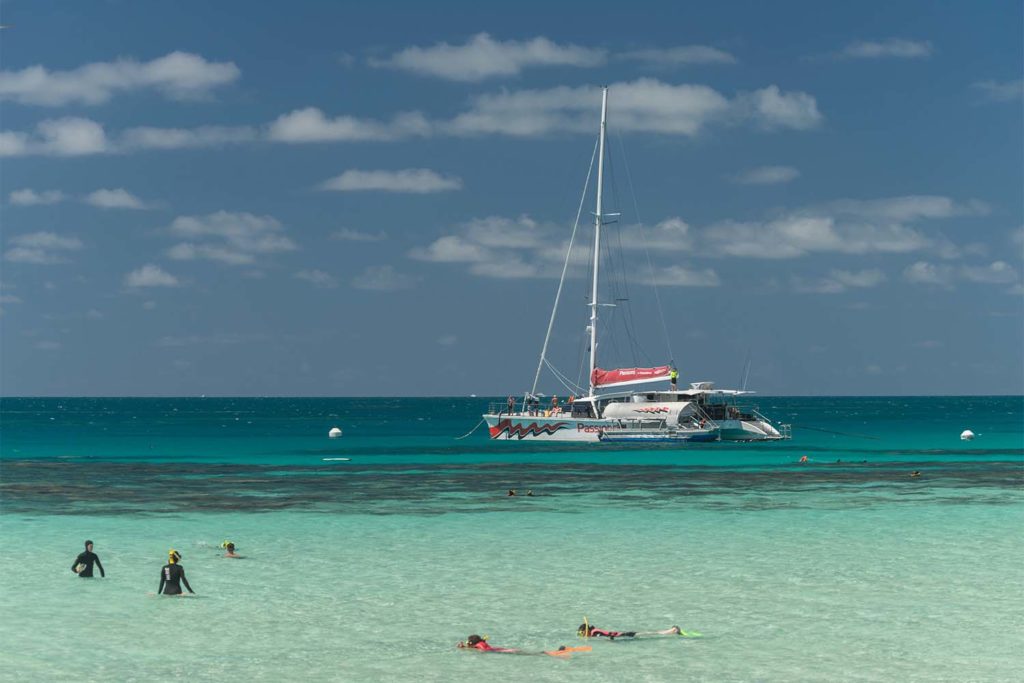 The Great Barrier Reef is composed of over 900 islands and 2,900 individual delicate reefs, so it's important that we experience its beauty with a company that is caring for this fragile environment.
At Passions of Paradise there are a number of tours to suit you and your level of ocean experience, but the standout is without a doubt the Marine Bio for a Day Experience. Confident snorkellers can assist conservationists and Master Reef Guides to assess the health of the Great Barrier Reef n the Marine Park Authority's Eye on the Reef Rapid Monitoring. For certified divers, this tour not only takes you to some unique outer reefs, but you also get the opportunity to join the research team in a one of a kind expedition to help protect the marine ecosystems.
The carbon emissions of every tour are offset through tree planting in the Daintree Rainforest, and a portion of every dive is donated to Project AWARE — one of the largest marine conservation organisations in the world.
Passions of Paradise is a member of the Coral Nurture Program and have been helping to restore and rebuild the precious reefs since 2019, notably installing six frames at Hastings reef to help enhance coral growth. To them, "sustainability is not a buzzword, it's a way of life".
Eco Certifications: Advanced Ecotourism, Climate Action Leader, Green Travel Leader
Cruise through the Sandstone Formations at Cobbold Gorge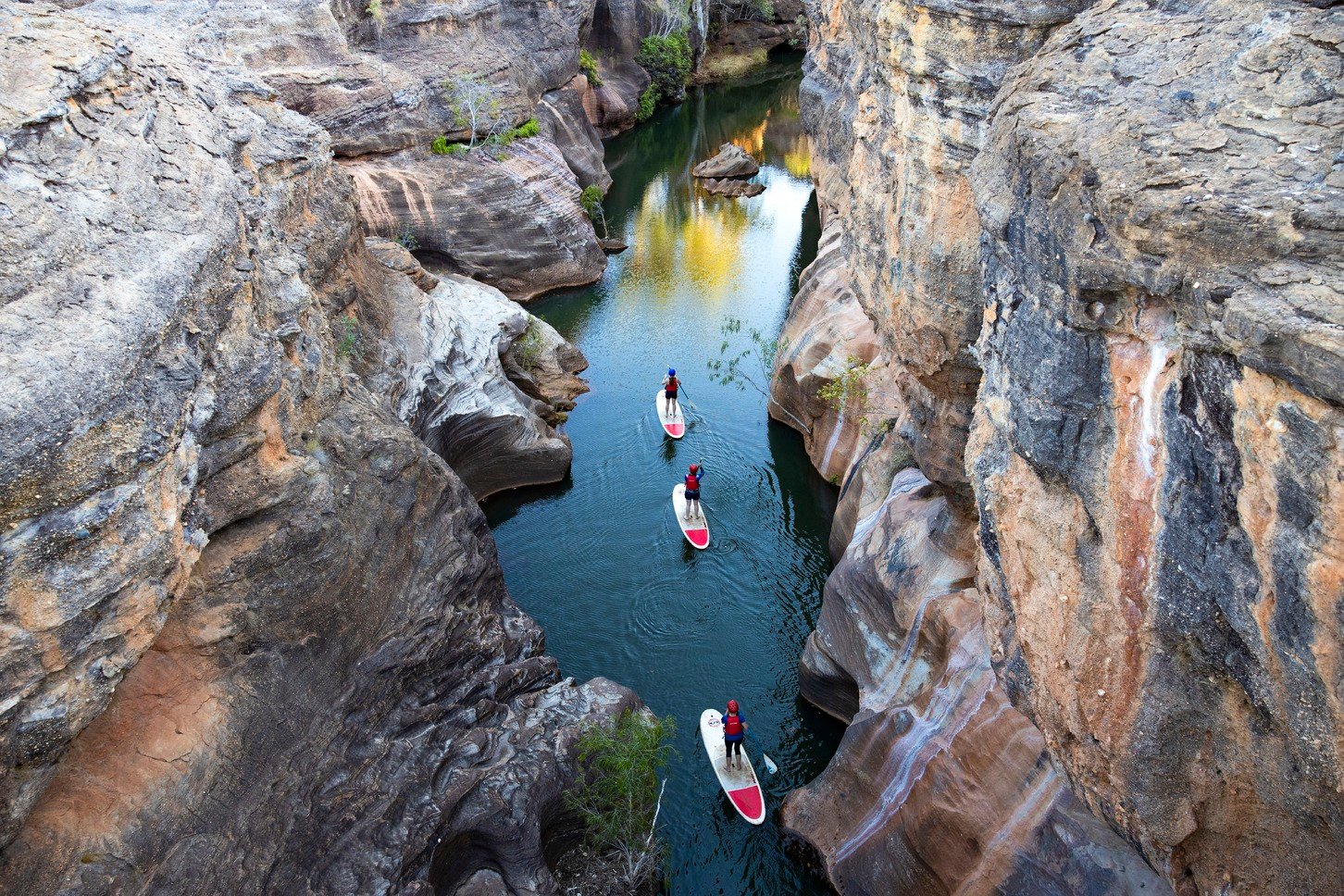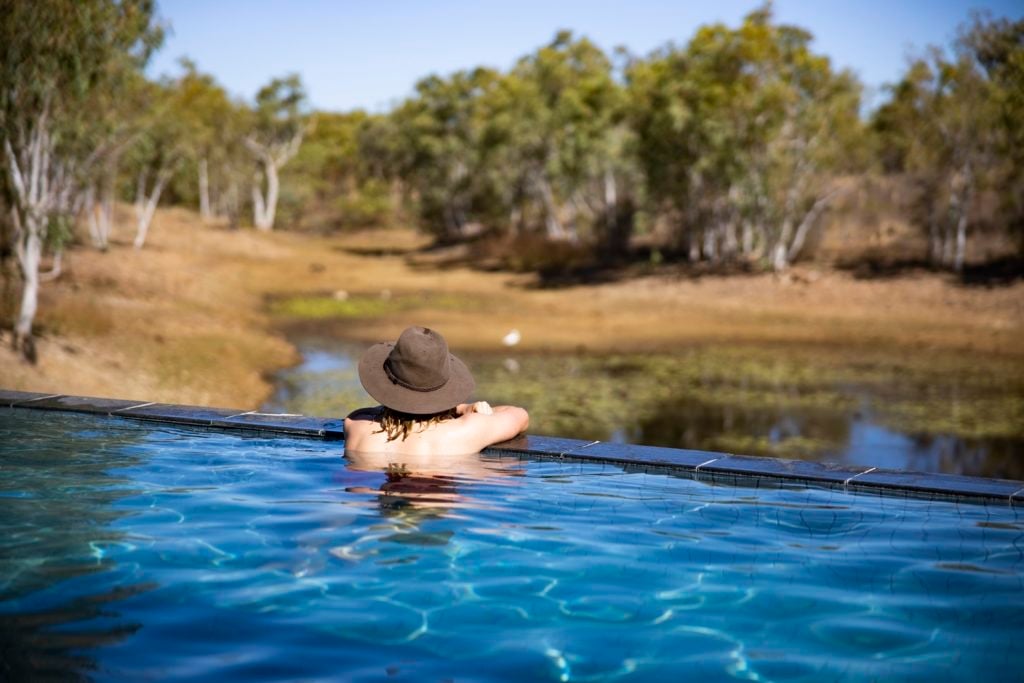 Cobbold is Queensland's youngest gorge — home to 30-foot cliffs, unique sandstone formations and beautiful still waters that will show you the very best of the Gulf Savannah.
In order to protect the fragile ecosystem, visits to Cobbold Gorge are only accessible through guided tours, but there are multiple different options for you to enjoy amongst these unique geological landforms. All tours are conducted with minimal impact on the environment, with knowledgeable Savannah Guides that will provide you with in-depth information on the history, culture and geography. 
In 2009, the Cobbold Gorge Nature Refuge was established to protect rare and vulnerable plant species and create wildlife corridors that protect and conserve the flora and fauna that we love so much. 
Don't wait, this is a true natural wonder of Australia's outback savannah!
Eco Certifications: Advanced Ecotourism
Search for Wildlife at the Daintree River Cruise Centre
When you think of the Tropical North, the saltwater crocodile is sure to come to mind…
The best way to see some of the most incredible animals on Earth is by drifting calmly along the Daintree River on a world-renowned wildlife experience cruise. This 60-90 minute journey will take you to areas of the Daintree that are untouchable on foot, with local guides that share an abundance of knowledge on the native wildlife and the intricate tropical environment. 
The Daintree River Cruise Centre is also the only Eco certified experience on the waters of the Daintree, so be sure to add them to your itinerary.
Eco Certifications: Advanced Ecotourism, Climate Action Business, ROC Certified, Green Travel Leader, Ecotourism Australia — Hall of Fame
Immerse yourself in the Daintree with Back Country Bliss Adventures
Snorkel the pristine river waters on the only river snorkelling tour in all of Australia with Back Country Bliss Adventures, who offer some of the most unique, adventure-filled experiences in the heart of the Daintree rainforest.
They're proud supporters of Rainforest Rescue, which makes this one of the best Eco certified experiences to immerse yourself in the hidden wonders of Tropical North Queensland.
Eco Certifications: Ecotourism
Step Back in Time at Paronella Park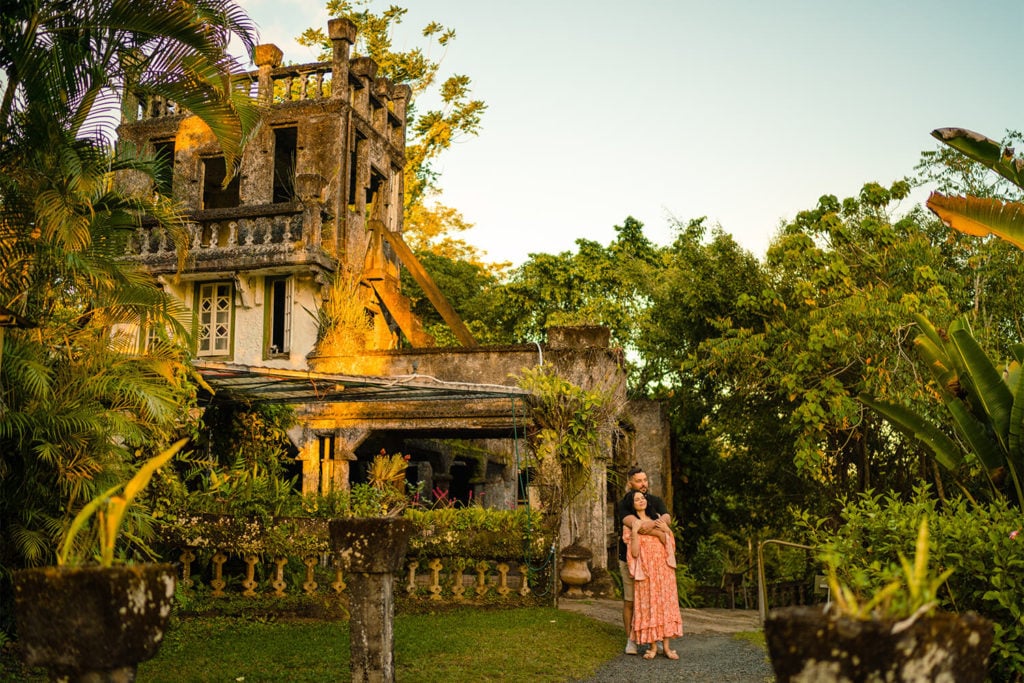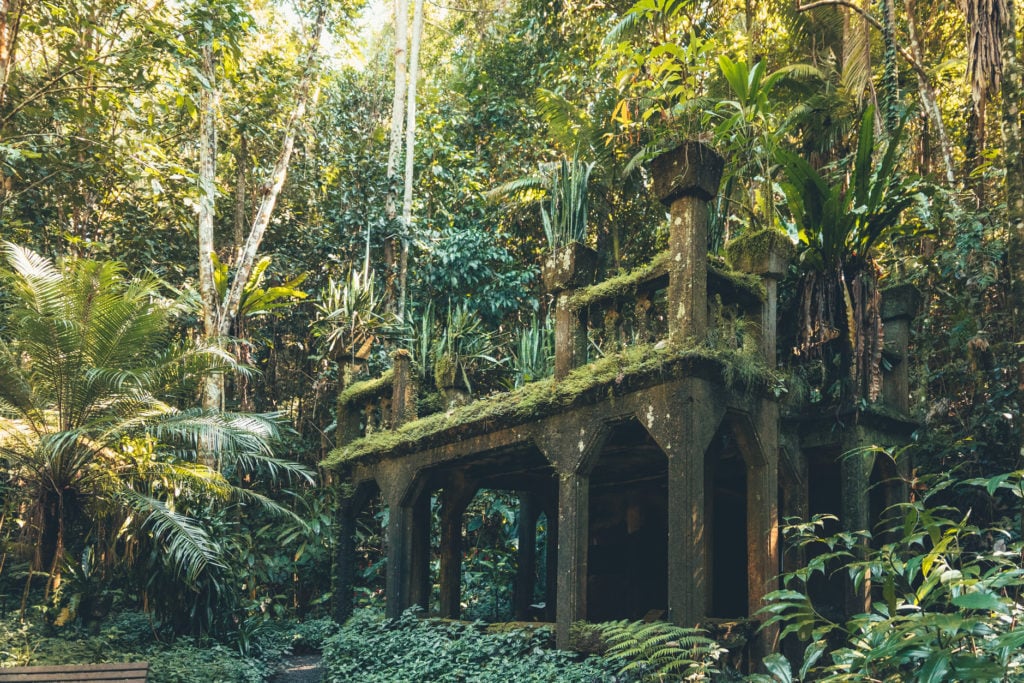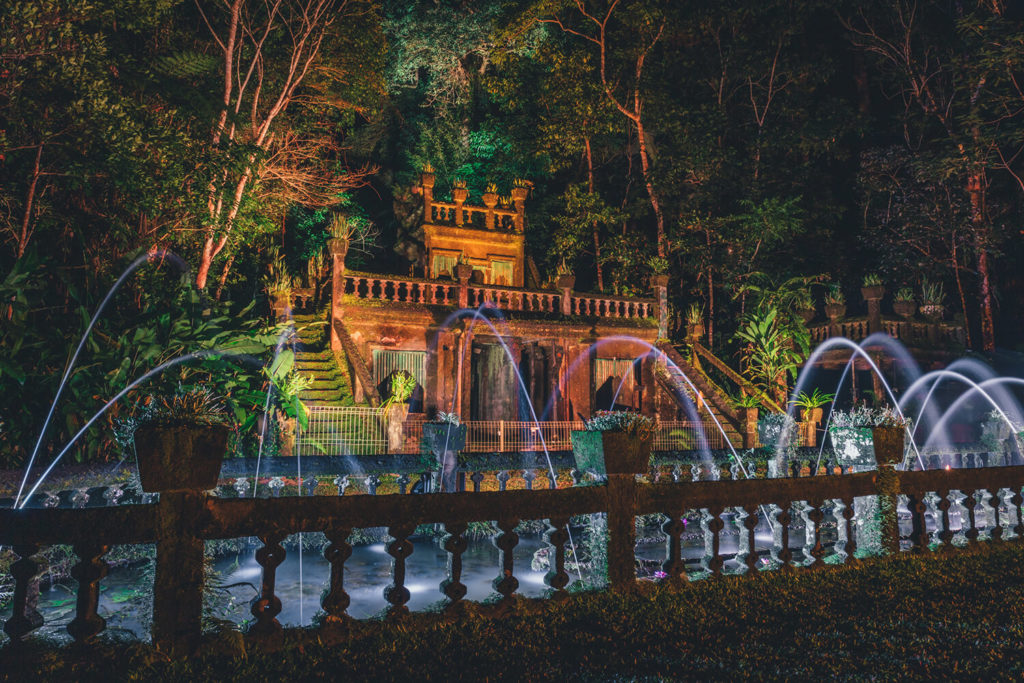 Situated in Mena Creek — 1.5 hours south of Cairns — is Paronella Park; a heritage-listed ecotourism attraction with five hectares of historic beauty. 
Paronella Park began its construction in 1929 when a Spanish man named José Paronella purchased 5 hectares of scrubland for just £120. He began constructing 'the castle in the trees' that you can experience today, which soon became one of Queensland's earliest tourist attractions due to the natural work of art that it is. The park is now operating off electricity generated by the waterfall and has an incredible array of flora to assist with wildlife habitat.
In the depths of the rainforest, you can roam this romantic landscape filled with bridges, tunnels and magical structures ageing nearly a century.
Eco Certifications: Advanced Ecotourism, Climate Action Business, Green Travel Leader
Dive the Depths of the Reef with Divers Den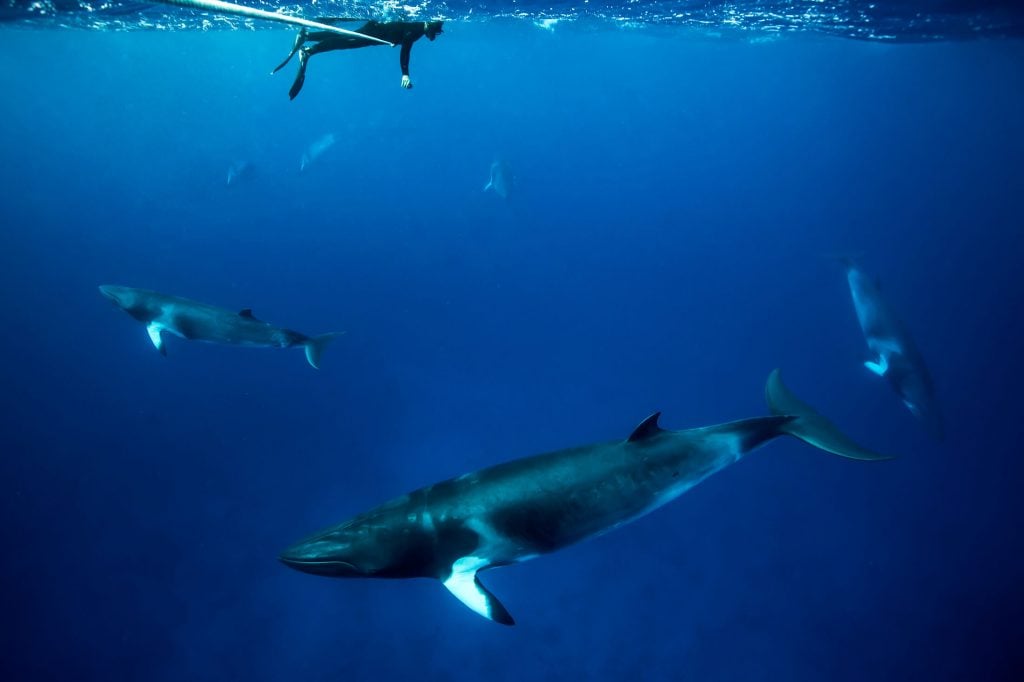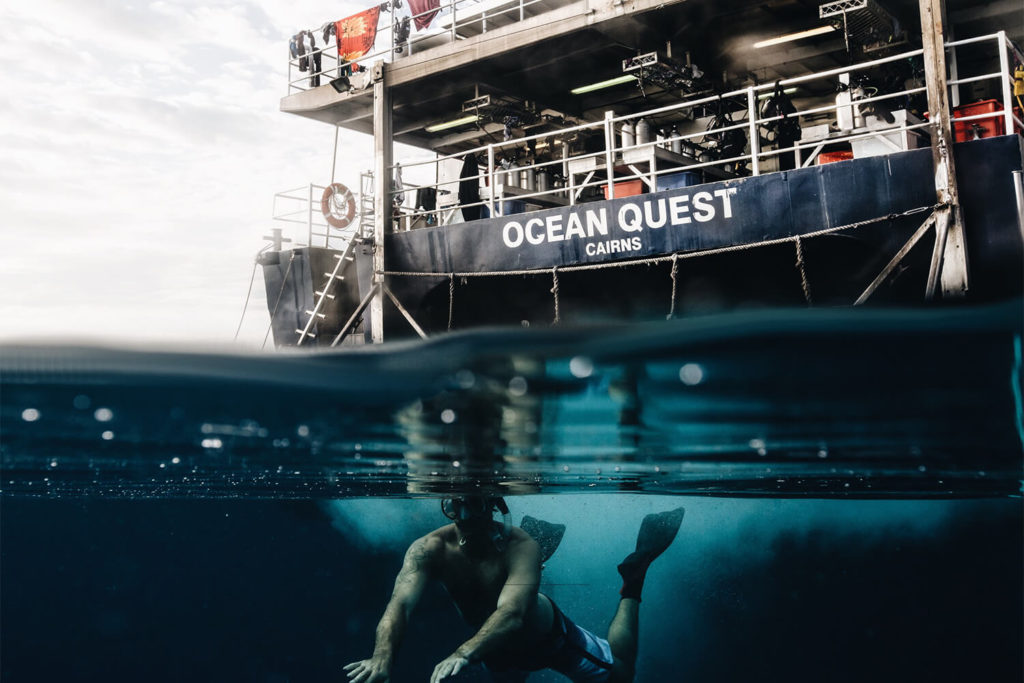 Whether you're a scuba diver, a snorkeller, or simply just a beginner, Divers Den has something for you!
With a range of unique experiences such as swimming with sharks in the dark, a fluoro dive experience, or even a multi-day expedition in search of Dwarf Minke Whales, this is one of the most established operators on the entirety of the Great Barrier Reef. 
They're committed to cutting down on single-use plastics, are members of the Minke Whale Project, and their training centre is also the largest solar-run property in Cairns! 
Eco Certifications: Advanced Ecotourism, Green Travel Leader
Learn more about sustainable travel