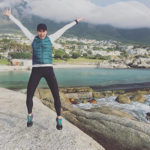 Riddle us this – where can you find a tourism attraction that's eco-certified, heritage-listed, completely carbon neutral and just one-and-a-half hours' drive from Cairns CBD? The middle of Mena Creek, home to Paronella Park.
Since opening its doors in 1935, this five-hectare mystical wonderland, complete with Spanish-style castle, waterfall and over 7000 tropical trees and palms, has earnt its place as one of North Queensland's premier tourist attractions.
Get to know Paronella Park before you go with this guide.
Paronella Park was built by a Spanish emigrant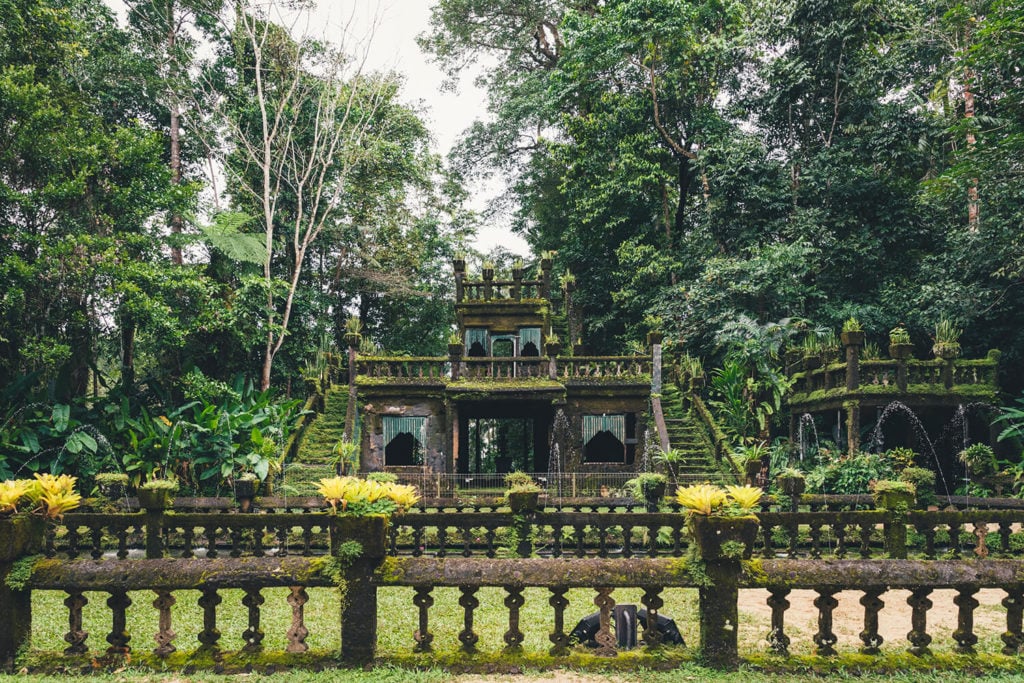 José Pedro Enrique Paronella is to Tropical North Queensland what Gaudi was to Barcelona, a visionary with distinct style and architectural flair. Formerly a pastry chef from Catalonia in northern Spain, José set sail to Australia after seeing an advertisement for cane-work in the early 1900s. While his hands were busy refurbishing cane farms and reselling them for a profit, his mind was filled with a vision to one day build a castle and garden for his future wife and the idea for Paronella Park was born.
Paronella Park is home to the ultimate love story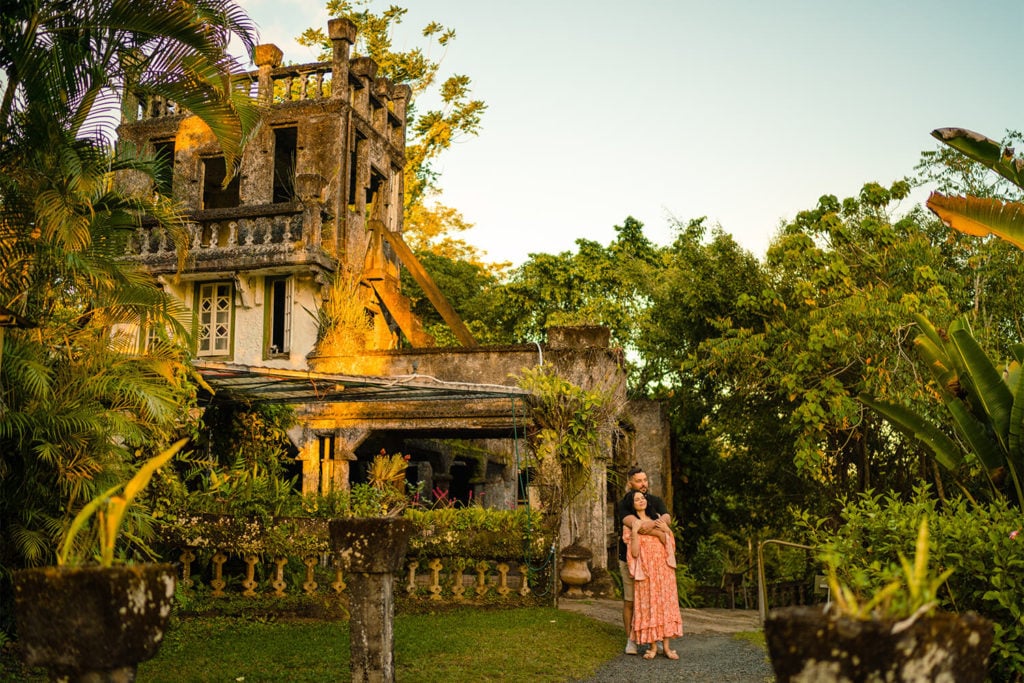 Some women get jewellery as a gift; others, like Margarita Paronella, receive a castle set in magical rainforest land. While it was always Jose's dream to build a castle, his love for his wife was designed into the construction of this project.
It took José six years to build the castle by hand, and the pair lived in a small, stone cottage within the garden, where they chose to remain during their time at Paronella Park. While Paronella Park may have been a gift from Jose to Margarita, the greatest gift of all was leaving the castle for the enjoyment of locals and visitors to enjoy.
Paronella Park has its own waterfall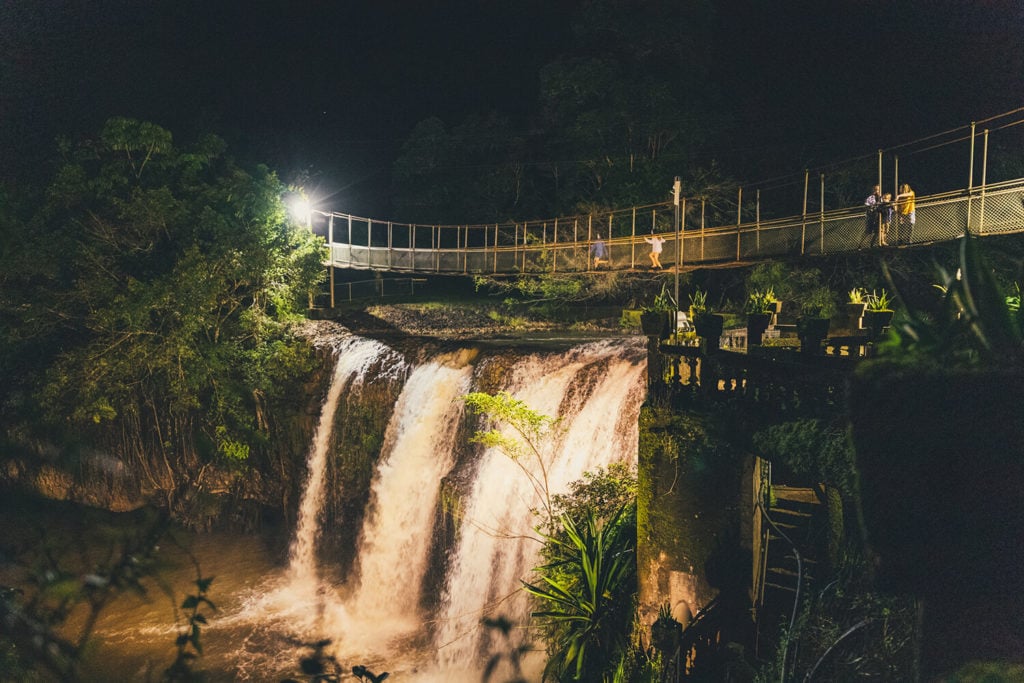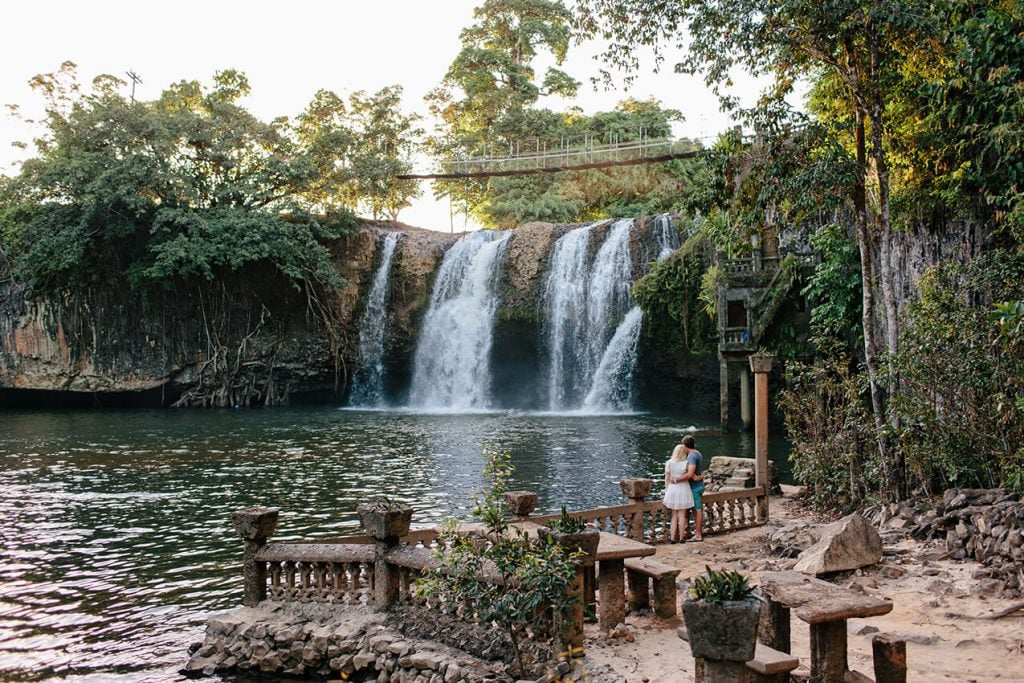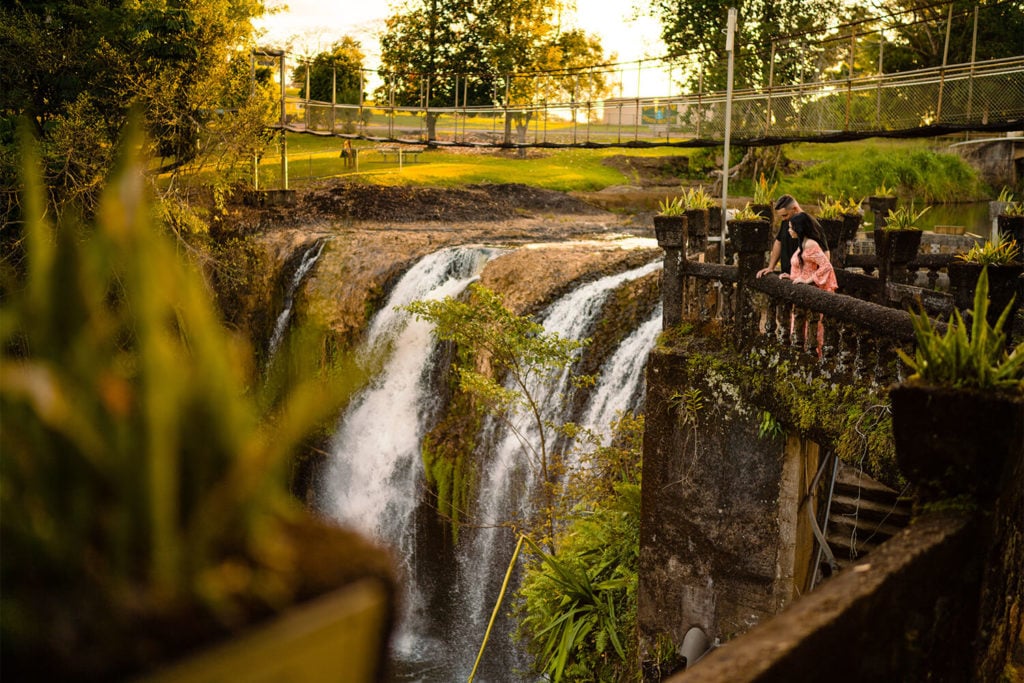 While the Mena Creek Falls maybe slightly smaller than other North Queensland waterfalls like Barron Falls, the 15-metre single-drop waterfall inside Paronella Park is just as spectacular a sight. Walk along the suspension bridge and watch the water cascade over seven-million-year-old basalt rock or navigate your way to the water's edge to appreciate how impressive this waterfall would have been as a backdrop to the newly built castle as guests spun around the dance floor.
You'll also find a smaller waterfall within the park, which José created and named after his daughter, Teresa Falls.
Paronella Park uses 100% carbon neutral energy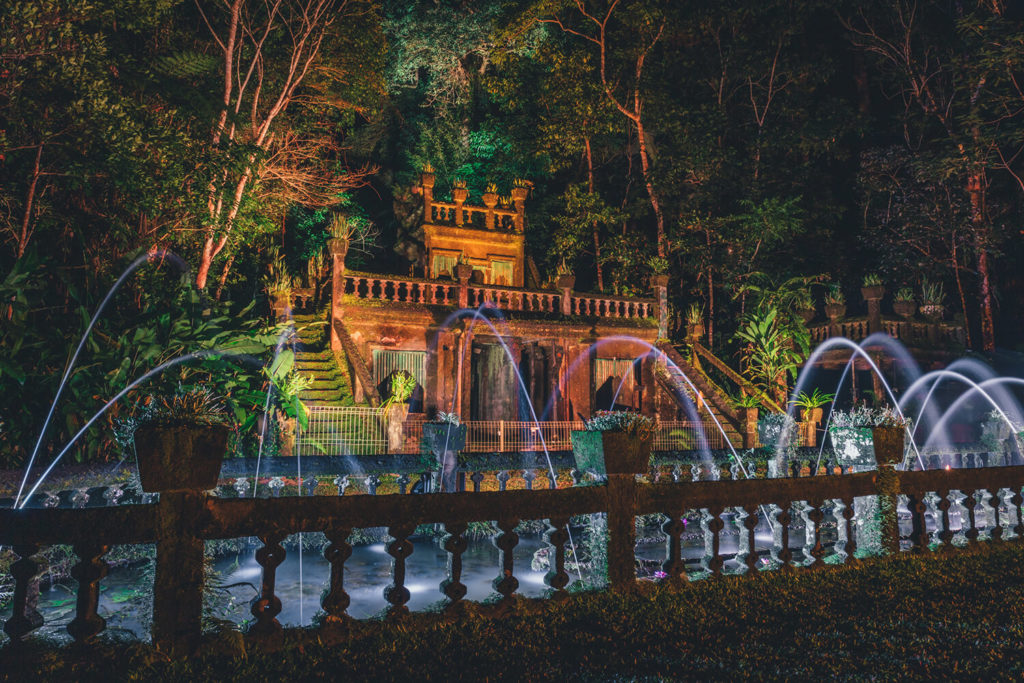 While Paronella Park may use a fair amount of electricity daily, from powering the spotlights during the Darkness Falls Tour or electric vehicle charger (yes – they have one onsite), it's 100 percent carbon neutral.
However, this is not only due to 21st century planning. The first hydroelectric power plant was installed by José Paronella way back in 1933.
While the hydro plant was out of action for several years during the Park's renovations, it was fully restored in 2009 and now provides enough power to run Paronella Park and the adjoining caravan park and cabins.
The castle had a ballroom fit for Gatsby himself
Wondering what local cane farmers did for fun in the 1930s? If it was Saturday, it's likely they were partying at Paronella Park. The castle's hall was used for dances, parties and weddings, complete with its own mirror ball made up of 1270 tiny mirrors suspended from the ceiling.
The park has survived several natural disasters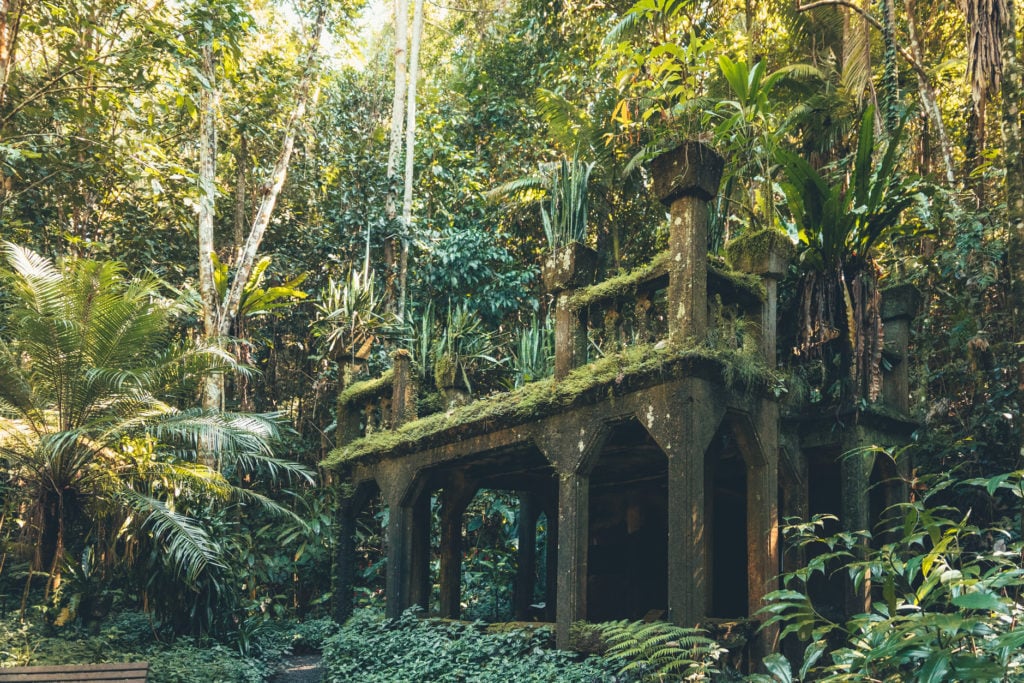 Like a phoenix rising from the ashes, Paronella Park has survived more than just fire, cyclones and floods during its 85-year history.
The first of these natural disasters occurred during the wet season of 1946, when a pile of logs and branches from a creek upstream broke a nearby railway bridge, causing a cascade of water to flood the park and damage the refreshment rooms, theatre, foyer and hydro plant.
José and Margarita Paronella live on in the park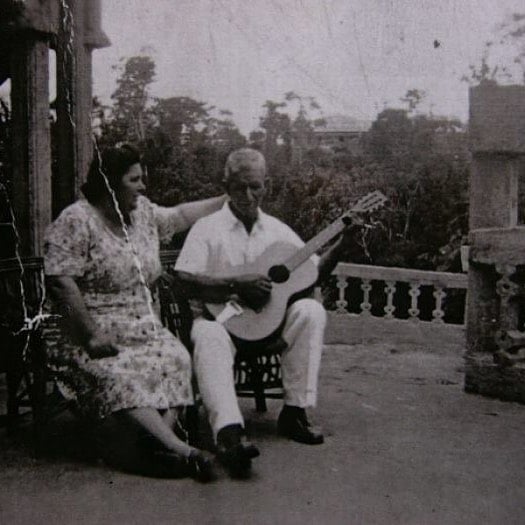 While José and Margarita have long since passed away, their headstones reside in the park; after the surviving Paronella family members requested they be moved there from Innisfail Cemetery.
If you look closely, you can also see José's fingerprints in the concrete structures around the park – a true testament to his years of determination and hard work to create this magical place by hand.
The park ticket is valid for 24 months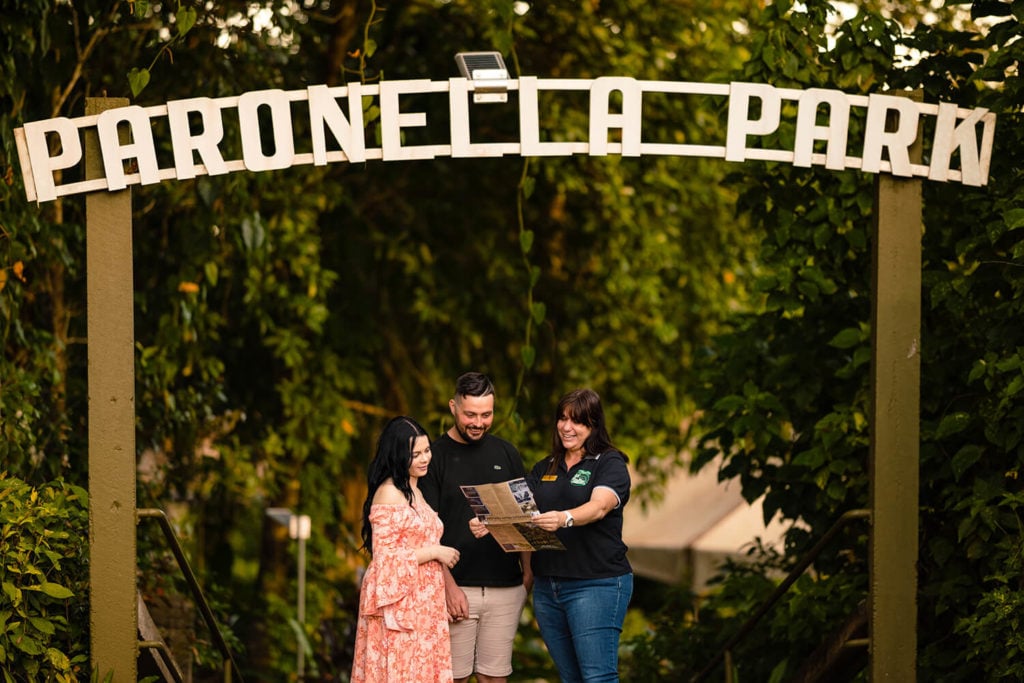 No need to rush your experience at Paronella Park – you've got 24 months to experience José's vision. Make sure you allow enough time to explore the surrounding towns, too. Book a combined ticket for Paronella Park's sister property – Mamu Tropical Skywalk to get elevated above the Wooroonooran National Park, 15 minutes' drive from Innisfail.
Stroll along the elevated walkways and take a moment to appreciate the World Heritage-listed rainforest with panoramic views from the observation tower.
The guided tours are free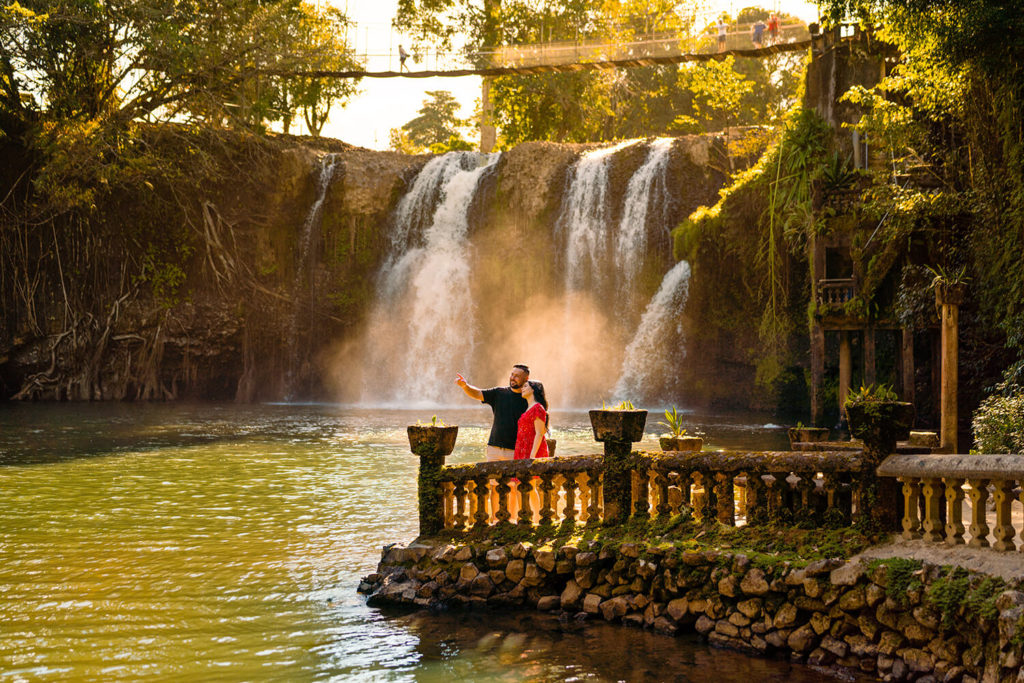 With such a rich history dating back over 80 years, you'll want to be guided by a local; with day and night tours available.
Visiting by day? Join the 30-minute The Dream Continues Tour to see all the park highlights on an interactive storytelling tour.
For a nocturnal take on the park, join The Darkness Falls Tour, where you'll see this magical wonderland in a new light, with spotlights lighting up the waterfall and castle. Each evening a full light and music show takes over, with music playing from the castle as a choreographed light show radiates around the rainforest.
Prefer to take a self-guided tour? Grab one of the 16-page self-guiding booklets or download the Paronella Park App and DIY your response to 'what plant is this?' as you navigate Paronella's five hectares.
Park your caravan or pitch your tent for free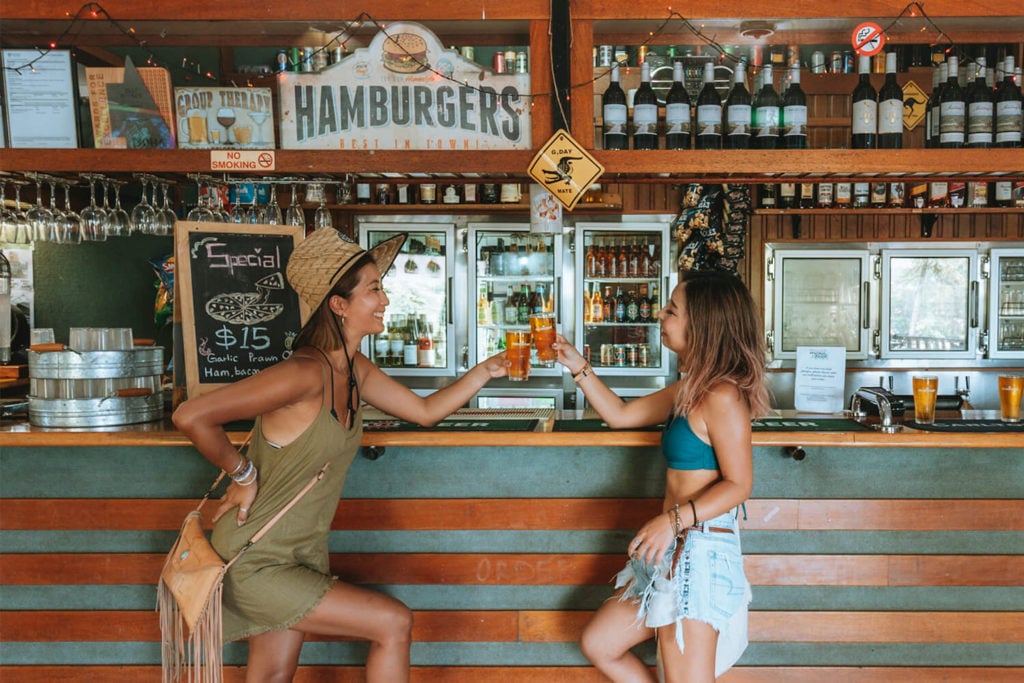 Name another North Queensland tourism attraction that provides free overnight accommodation with your admission ticket? We'll wait.
While you'll have to BYO your hotel-on-wheels or a tent, Paronella Park offers ticket holders one night's use of the adjoining caravan park and campground, which can be used any time while your two-year pass is valid. You'll want to book early as sites are limited and fill up quickly.
For those travelling light (read: without caravan or camping equipment), book an on-site cabin Paronella Park or check in at the Mena Creek Hotel. Best of all, you don't have to travel far to find lunch or dinner, with the Mena Creek Hotel less than four-minutes' walk away across a suspension bridge making a memorable stroll to dinner.
There's an avenue of Kauri Pine trees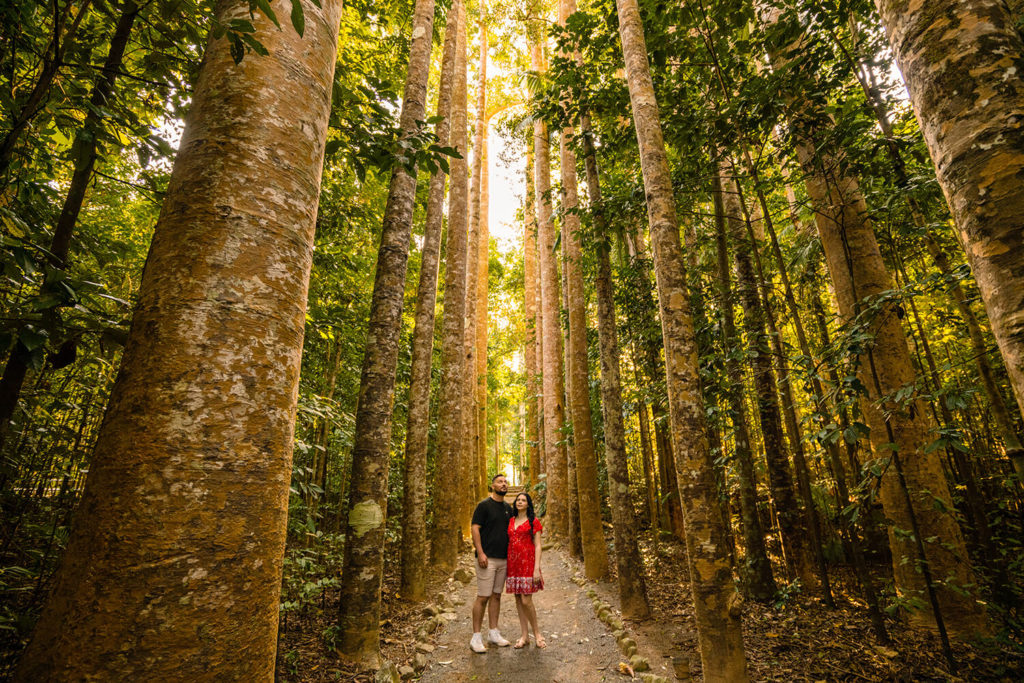 Navigate your way to Kauri Avenue within the park to truly understand what José Paronella meant when he said: "I am planting these not for me, but for my grandchildren to enjoy in the future".
Planted as seedlings, the row of Kauri Pine trees now stands over 30-40 metres high; the pine-lined pathway creating a stark contrast to the surrounding envelope of dense rainforest foliage.
The staff will pet sit for you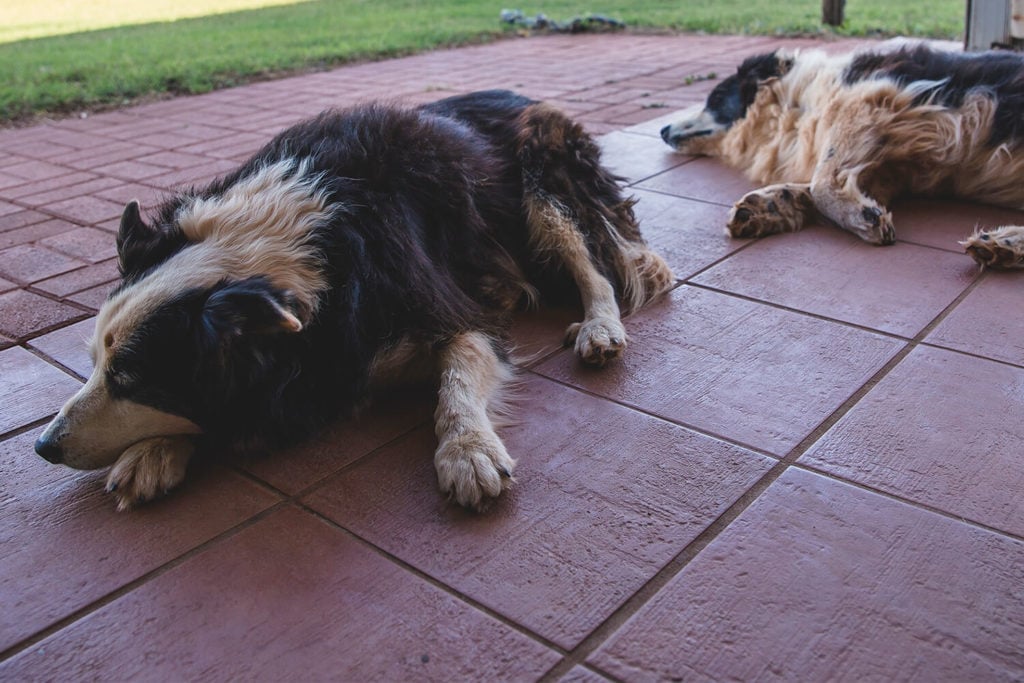 Travelling with your fur child? This is a bonus feature you'll appreciate. Since pets are not allowed on the grounds of the park, the staff members are more than happy to mind your pooch while you explore the mystical wonderland. To make them comfortable, just bring their lead and their favourite blanket and they will be cared for by Paronella's animal-loving team members. Over the years, the team looked after countless dogs, cats, birds – and even a turtle!