Leave the Great Barrier Reef even greater after visiting on Passion of Paradise's new citizen science tour.
Further to being completely carbon neutral, Passions of Paradise has added to their eco repertoire by launching the "Marine Biologist For a Day" program. Confident snorkellers can now jump into the big blue to assist conservationists in assessing the health of the Great Barrier Reef by taking part in the Marine Park Authority's Eye on the Reef Rapid Monitoring.
Snorkellers will join a Master Reef Guide on two guided snorkelling tours where they will use an underwater slate to record what they see on their Rapid Monitoring Survey. The Master Reef Guide will also help them identify the types of fish and coral that they see.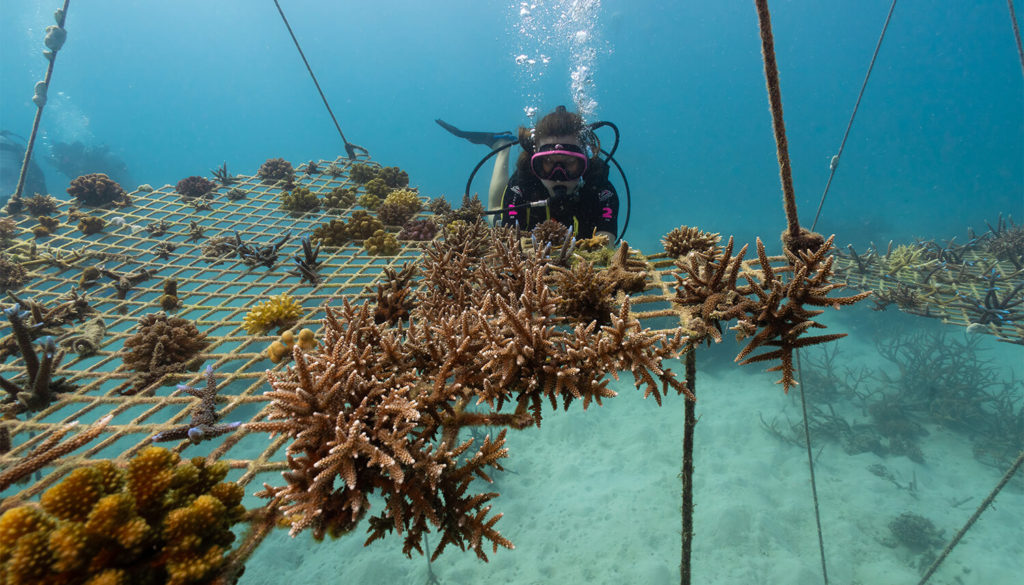 Certified divers can join a Master Reef Guide or marine biologist to observe coral planting either on the reef or in a coral nursery. Impressively, Passions of Paradise have planted more than 5500 pieces of coral on Hastings Reef.
Passions of Paradise Environmental Manager and Master Reef Guide Russell Hosp summarises the importance of the Coral Nurture program.
"The Coral Nurture Program is a unique partnership between researchers and tour operators to develop stewardship-based management of economically high-value Great Barrier Reef locations. Through the program, dive masters employed by Great Barrier Reef tour vessels collect, propagate, grow and plant coral to replenish reef sites and enhance the reef's resilience. Passions of Paradise is one of five operators in Cairns and Port Douglas participating in the Coral Nurture Program with our staff working alongside University of Technology Sydney researchers".